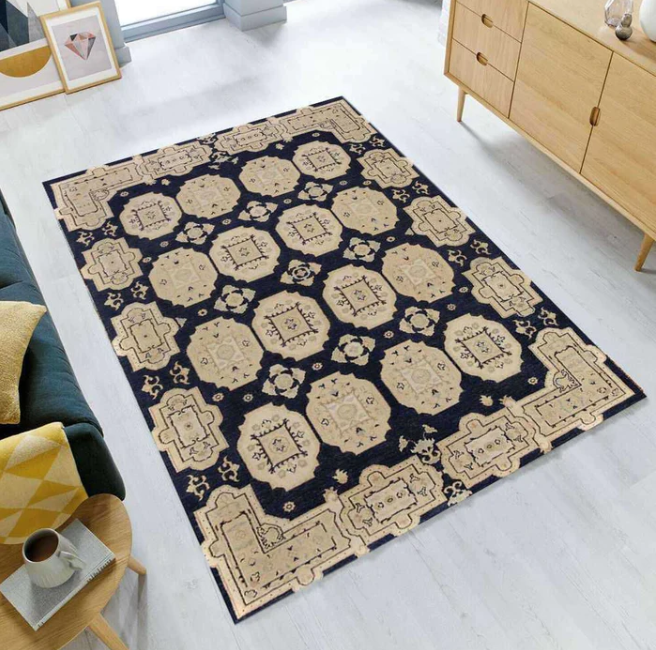 We all want our homes to look their best. But sometimes, we don't know where to start. If you're feeling lost when decorating your home, take a deep breath and relax. When decorating your home, it can be tough to know where to start. There are so many additional styles and trends that it can be hard to decide what is right for you. In this blog post, we will discuss 11 decorating secrets that will help you create a home that looks amazing! So, whether you are looking for ideas on how to style your living room or want to know the best way to hang pictures on your wall, read on for some helpful advice.
Add interest with texture
The texture is an often-overlooked element of home décor, but it can make a big difference in how a room looks and feels. Rough surfaces add visual interest and depth, while smooth surfaces can create a sense of calm. To add texture to your home décor, try mixing wood, stone, metal, glass, and fabric. For example, a wooden coffee table paired with soft area rugs would create an inviting and comfortable living space. Or pair glass vases with metal sculptures for a trendier look. By incorporating different textures into your décor, you can create a stylish and unique environment that reflects your taste.
Make use of lighting
Lighting plays a crucial role in setting the tone of a room. Misguided attempts at creating mood lighting can result in a space that feels more like a nightclub than a comfortable home. Be strategic about using lighting fixtures and bulbs to create the perfect ambiance for each room in your house. You can also layer the light and add multiple lights at different times.
Incorporate personal touches
A home is not a home without personal touches. Adding photos, paintings, and other mementos gives your home a unique and unfussy vibe. Not only will your guests be impressed by your art collection, but you'll also feel more at home in your own space. In addition to photos and paintings, try incorporating other personal touches, such as colorful throws and pillows, family heirlooms, and special mementos.
Don't be afraid of color
A pop of color can illuminate any space, but many people are afraid to use color for fear of making a mistake. If you're unsure which colors to use, start by looking for inspiration in nature or art. Once you know the colors you'd like to use, experiment by buying inexpensive paint samples or fabric swatches. After living with the coloring for a while, you'll be able to decide if it's right for your space.
Arrange furniture thoughtfully
How you position furniture in a room can greatly impact its overall look and feel, even consider traffic flow when arranging furniture, as well as how intimate or social you want the space to be. Placing chairs together encourages conversation while leaving more open space creates a relaxed, airy feeling. Don't create mass with them, and should create a look of fine arrangement and avoid overlapping.
Layer rugs and flooring materials
A few simple secrets can make a big impact when decorating your home. One of these is layering rugs and flooring materials. This technique can add texture, interest, and warmth to any room. It also has the benefit of protecting your floors from wear and tear. When layering rugs, choosing ones that complement each other in color and style is important. For example, you might pair handwoven wool rugs with vintage Persian rugs. Or you could layer jute rugs with a sisal rug. The possibilities are endless! Just be sure to test until you find the perfect combination.
Get organized
The key to making your home look amazing is to get organized. This means taking stock of what you have and removing anything you don't need or use. Once you've decluttered, you can start to think about ways to make the most of your space. For example, suppose using baskets and bins to store items out of sight. You can also use shelves and racks to maximize storage space. And don't forget about the power of a good label maker! Time to get organized will pay off in the long run by helping your home look amazing.
Let in natural light
Natural light can create even the smallest space feel bright and airy. So when decorating your home, make sure to take advantage of any sources of natural light. This could mean opening curtains and blinds or adding skylights or solar tubes.
Introduce color with accessories
Adding color to your home doesn't have to be a big project. Sometimes, it takes a few colorful accessories to make a big impact. One easy way to add color is with throw pillows. Choose pillows in bold colors or patterns and arrange them on your sofa or bed. Another way to add color is with rugs. The brightly multi rugs can help to anchor a room and inject some personality. Considering a more permanent solution, consider painting an accent wall. This will add instant color and interest to any room.
Invest in quality pieces
It's better to have fewer quality pieces than a bunch of cheap ones. When shopping for furniture and décor, look for well-made pieces that stand the test of time. Not only will this protect and save you money in the long run, but it will also help create a timeless look for your home.
Sum Up
Decorating your home doesn't have to be costly or time-consuming. By observing these simple tips, you can create a stylish and inviting space that you'll love coming home to. These tips will help you develop a stylish and timeless space, from choosing the right colors to investing in quality pieces. So what are you waiting for? Get started today! RugKnots has the perfect rug for your home. Shop now and get free shipping on orders. Shop Now.
Thanks for reading!