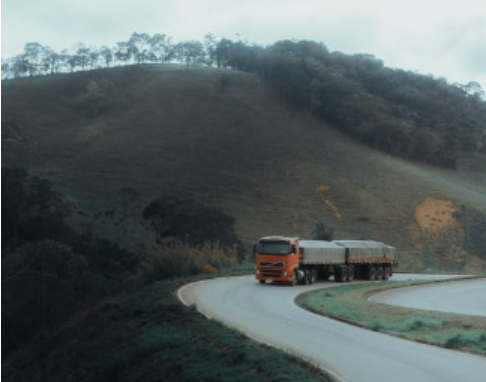 Life as a trucker can be blissful. Truckers get to explore a new location, work without the pressure of supervisors, and are not limited to a cubicle. With a music playlist and a collection of snacks, they get to be on the road for weeks, enjoying beautiful landscapes.
Although it may sound like a dream, truckers have to do a lot daily for this bliss to go on. A truck is a huge vehicle that takes time and effort to run optimally. If one thing goes wrong, it can cause many life-threatening problems.
If you are a new truck driver or aspiring to become one, here are a few tips to help you in your journey.
Change Fluids Timely
As a trucker, you should never take checking your fuel levels for granted. Verifying your engine oil, transmission, power steering, and coolant takes a few minutes. These little checks before driving every day can save you from major unfortunate problems.
If there is a drop in fluid levels, it can be an indicator of a possible leak. It would be best if you got that fixed as early as possible.
In addition, do not forget to follow the suggestions of changing fuel from your manufacturer. This practice can give extra life to your truck and save you from major expenses later on.
Check Your Tires
Trucks are one of the heaviest vehicles, and their tires are essential to help them move easily. You must ensure that your tires are inflated properly to avoid uneven wear, maximize lifespan, and prevent a tire blowout.
Tire blowouts can be very dangerous, especially on a highway. Using only the best tires for your truck, such as Goodyear truck tires, is best. Well-maintained and strong truck tires can be cost-effective and help prevent unfortunate accidents.
Fix the Exterior Lighting
Truck drivers have to drive on long roads through day and night. The nighttime, especially during fog and snowy season, can become very dangerous due to limited visibility. Therefore, every truck driver must check all their lights before hitting the road to ensure their safety and everyone around them.
Fixing your truck lights is a part of preventive measures. A quick verification of your lights before hitting the road help you figure out and fix burnt-out bulbs in time. This way, you will not have to worry about limited visibility or the police pulling over your truck.
Inspect Your Brakes
Unlike small cars, when loaded, trucks can weigh several tons. While trucks are so heavily loaded, it can become hard for them to stop safely without fully functioning brakes. If your brake system is worn out or unbalanced, the chances of mishaps can increase significantly.
You must thoroughly inspect your brakes from side to side and front to back. It is also recommended that you check them frequently and replace them even if there is minimum wear out. This practice can ensure your safety and your truck's optimum performance.
click here for more articles.