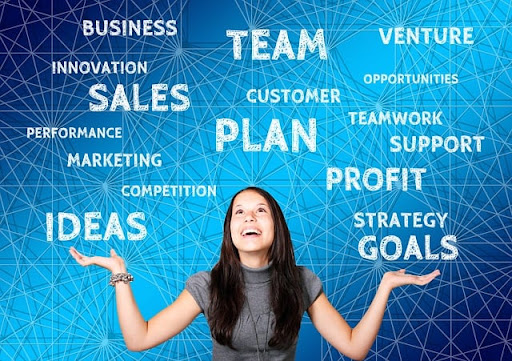 Customer Relationship Management (CRM) solutions are a lot more than simply software to organize contacts. With the right CRM, you can maintain customer loyalty, boost sales from potential customers, nurture leads, etc.
However, there are thousands of CRMs on the market to choose from, each with different features that work well for organizations in certain industries like customer service, sales, marketing, or Property Management CRM.
Rather than focusing on unnecessary and flashy features, you need to determine whether the CRM system you choose has the crucial features you need. Here are a few to keep in mind.
Contact and Account Management
Contact and account management are two of the most basic yet crucial features that every CRM needs to have. Contact management focuses on collecting and efficiently organizing customer data. It allows you to easily create new customer contacts and share them within your organization.
On the other hand, account management organizes company or household information and helps manage relationships. It contains information about the companies you have contact with.
Analytics and Reporting
CRM analytics offer insight into customer data, which is required in order to make better decisions about services, types of products, marketing, and communications. 
Additionally, CRMs also provide a reporting feature that combines the results of your sales and marketing efforts. For instance, some of the reports you can expect to get are:
The number of sales made in a certain time
The effectiveness of certain marketing strategies, including social media and email
Which sales agents converted leads and how many they converted within a certain period
Workflow Automation
One of the main advantages of a CRM solution is to make your life easier by using automation to streamline your workflow. You'll need to pick software that lets you control the set of rules and provides sales force automation so your team can be more productive.
In your CRM software, you can set rules that perform certain actions automatically when triggered by an event, for instance:
When a customer sends a message to a sales representative, the software automatically sends a response to acknowledge their message.
If a sales representative sends a message or calls one of the contacts, the software will automatically start keeping track of all communications.
Social Media Monitoring
The CRM you choose should have a social media monitoring feature built into it so your marketing team doesn't have to constantly switch between platforms. It can save you and your team a lot of time and money.
Many CRM software even have specialized tools to make your social media efforts more effective, such as tools that allow you to:
Get insight into your customers and where they come from
Manage daily scheduling and posting to all of your social media accounts
Get access to what the general public and your customers think of your brand
Sales Forecasting
A sales forecasting feature in your CRM can help your company predict future sales based on current data from your pipeline. That way, you can change around and improve your marketing strategy based on the sales forecast.
For instance, if you have a firearms business and you plan to promote a specific gun for hunting season but find out that the AR-15 is more popular among deer hunters, you'll be able to cater your campaigns to push for AR-15 Tactical Rifles for Sale Online.