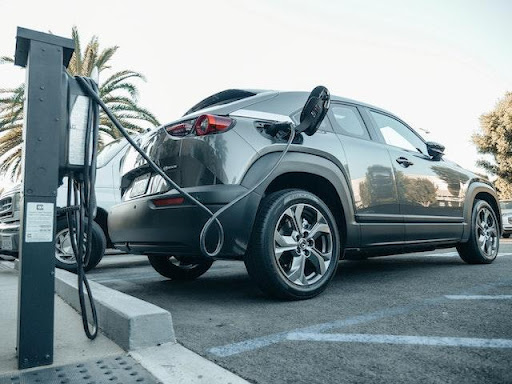 If you are a car enthusiast or a mechanic with an interest in the latest auto technology, then you might have gotten a look under the hood of an electric car and noticed the difference.
With the rise of electric vehicles or EVs in the global market and their increasing popularity among all kinds of drivers, the demand for skilled electric car mechanics is increasing.
Since electric vehicles can be more complicated than the regular engine, you can also check out an electric vehicle mechanic program to launch your career. 
To give you an idea, here are five reasons why you should consider a career as an electric car mechanic.
Stay Ahead in the Automotive Industry
As an electric car mechanic, you will have one of the most in-demand skills in the automotive industry.
Electric vehicles are rapidly gaining market share in many parts of the world, and major automakers are heavily investing in developing their own lines of EVs. By specializing in electric cars, you will gain a competitive edge and gain expertise in cutting-edge technologies like electric motors, battery systems, and advanced diagnostics, among others.
Becoming an EV mechanic can make you a valuable asset in the ever-evolving world of automotive repair.
Tap into a Growing Job Market
With the global changes in recent years, there is a change in the demand for skills in the job market.
With the transition from traditional internal combustion engines to electric power, there has been a surge in demand for electric car mechanics. As more and more people try buying electric vehicles, the need for skilled professionals who can service and maintain those cars will continue to rise everywhere.
By becoming an electric car mechanic, you'll have access to a thriving job market with plenty of amazing opportunities for growth and career advancement.
Make a Positive Environmental Impact
Another advantage of electric vehicles is their reduced environmental impact. If you choose to work as an electric car mechanic, you can contribute to a greener and more sustainable future.
As an electric car mechanic, you will play a crucial role in ensuring that these eco-friendly vehicles run efficiently, stay on the road, and promote a cleaner environment for generations to come.
Embrace Technological Advancements
Electric vehicles are an incredible advancement in modern automotive technology.
As an electric car mechanic, you will have the opportunity to work with state-of-the-art diagnostic tools, high-voltage components, and all kinds of software systems, among other things.
In your role, you will need to stay up-to-date with the latest advancements in EV technology. This can be tough, but it can make your work exciting and intellectually stimulating. 
If you enjoy working with cutting-edge equipment and are passionate about innovation, then a career as an electric car mechanic can be a great option for you.
Competitive Salary and Job Stability
Other important factors to consider before pursuing a career are job stability and salary. With the increasing demand for electric car mechanics, there is an excellent earning potential in this career.
Since electric vehicles require specialized knowledge and expertise, your skills would be highly valued in the job market. As more and more people buy EVs, the need for electric car mechanics will only increase. That's why you should have plenty of job stability and security.