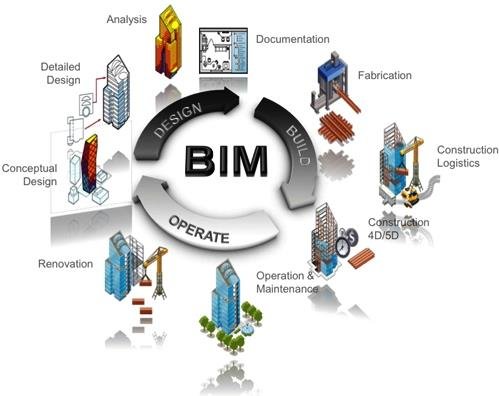 If you have made up your mind to ditch the previous design software you were using, and now you want to go for a BIM software, then we would like to say that you have made an excellent decision. A BIM software will take you a few steps ahead in the construction sector, and you will become more valuable in the company you are working in.
BIM is a building information modelling software tool for architects, landscape architects, structural engineers, mechanical, electrical, plumbing engineers, designers and contractors. So, if you have finally decided to buy BIM software, here are the five things you should consider before buying it.
Be open
Openness and improved coordination between all the project participants are some of the essential principles of BIM software. The BIM software should allow you to work, communicate, and share information efficiently. So, before purchasing the software, you should check how well the software integrates or connects with other industry software that is relevant to you.
BIM software should always allow you to work on any project across your teams and partners, and it must be flexible without loss of performance. If the BIM software you have selected goes with these, you should surely buy it, and if it does not allow this much flexibility, you should look for some new software.
A 3D model is the central source of information or the foundation of a BIM process. So, it should be easy to create, share and change. Good BIM software allows users to build and edit models faster and more efficiently.
You can make any changes at any point of the project, and that also very easily and without disturbance in other parts of the model. It is good-to-go software if the software provides easy modelling and flexible change.
The licensing and maintenance terms of the BIM software determine how precisely you can use them. There are two standard licensing models: Permanent and subscription bases. Under a permanent license, you get lifetime access to the software and free updates every year. You just have to pay a one-time software buying fee, and then you can use it for a lifetime.
Under the subscription model, you get access to the software without much investment and must pay monthly fees per the scheme you selected. Under this model, you can use it for as long as you want by paying monthly payments, and once you no more require the software, you can cancel the subscription.
Cost-benefit consideration
Buying BIM software requires a massive investment as these are not cheap software. Therefore, you should always check all the features and prices of different BIM software. After reviewing all this, go for the software that provides all the elements at less cost.
You should remember one major thing while buying the BIM software that goes for software that promises to provide lifetime free updates. As you know, the construction industry is growing rapidly, and new advancements and technologies are coming every day. So, BIM software which provides regular free updates, will be best for you.
Conclusion If you are a civil engineer or an architect, going for a BIM certification course online is an excellent step to upgrade your career by adding valuable skills. For more such updates, stay tuned.