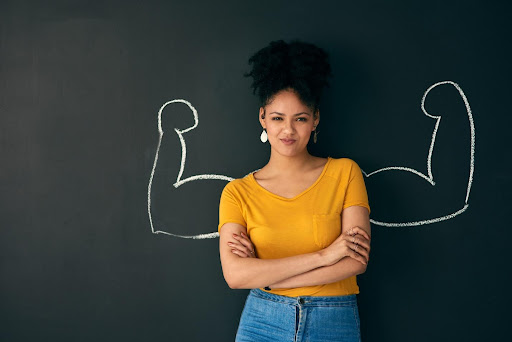 There are a lot of different life experiences where you have to fight and face them bravely. Once you fall, the sorrows, stress, and difficulties will overpower you, ultimately ruining your life's beautiful essence.
Whether you are a teacher, leader, employee, manager, sales representative, student, doctor, individual contributor, or else, self-confidence will benefit you in all fields of life, enabling you to conquer.
Hence, if you want to build your personality positively, here are a few effective ways that you should follow to help raise the standards of your life. Here you go!
Reduce Stress
One of the basic things that self-confidence benefits you is stress reduction. The more you take stress, the less you will be confident while interacting with people or placing your opinion in front of them. The basic approach is to get enough education to help improve self-confidence. 
Education is a weapon that, if you place it with yourself, will make you brave enough even to fight the fake norms and values of the ignorant society. Hence, it will help you to eliminate the stress out of your mind.
Stress always comes from the emptiness due to lack of information leads to fear of society. Hence, getting ample knowledge with great confidence will help you to reduce stress.
Improve Leadership
Leadership is another trait that goes hand in hand with self-confidence. People who are good at that trait mostly indulge in personality development by listening to motivational speeches and news. It helps them build their character by following the brave leaders and fighters highly recognized in the world. 
Leadership can only be obtained through practice, as you have heard that practice always makes a man perfect. With the self-confidence you build, your executive presence enables you to use your voice.
Increase Value
Once you build the trait of self-confidence, it will help you to raise the standards of your life and give yourself value. When you are the one who gives value to yourself, people will ultimately value you. Valuing yourself is about self-esteem and self-respect that help you improve your mental and physical health. 
Moreover, one of the significant benefits of self-confidence that leads to self-esteem is to induce socialization in your behavior. The more you interact with the people of society, the more you will feel valuable and confident in yourself.
More Positive Attitude
Positivity always improves people's character and personality, which decides their future fate. You can have a successful career when you retain the positivity in your surroundings. It helps you to build the sportive relationship in your personal, academic, and professional life. 
Hence, remember positivity always brings positivity. When you interact with people positively, they get more influenced by your personality and listen to you carefully. Moreover, the cycle of positivity goes on, such as spreading positivity, and the people you inspire will spread that positivity.
Influential Personality
Self-confident people are the source of influencing others radiantly. Whenever you talk, motivate, teach, negotiate, and advise, your influential personality speaks better than your words because you have confidence in yourself.