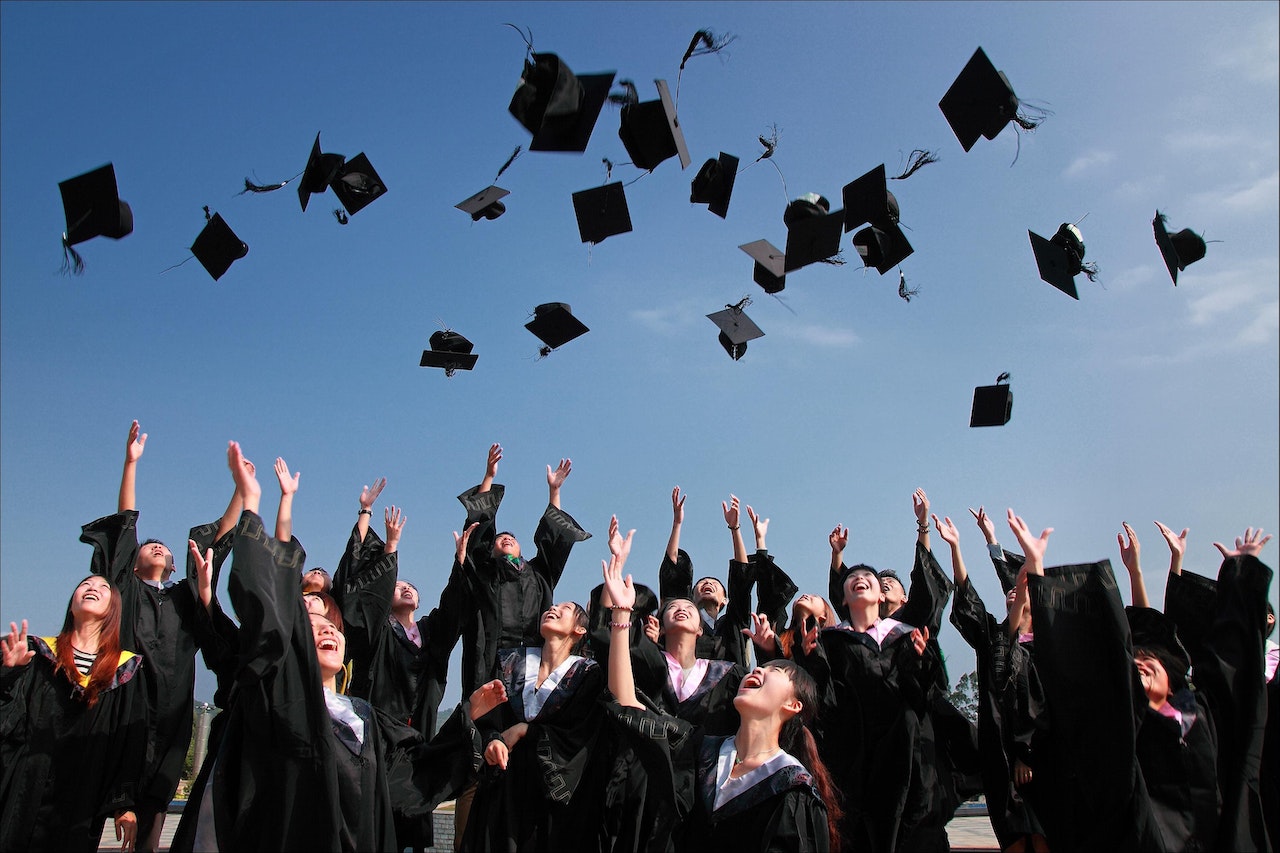 Graduating from high school or college is a significant milestone in one's life, marking the end of an educational journey and the beginning of a new chapter. As friends and family celebrate the accomplishments of their loved ones, it's customary to exchange gifts as a token of pride and support. While countless gift options are available, customizing a gift adds a personal touch that makes it even more special. This blog post will explore eight custom gift ideas for college and high school graduates.
Personalized Engraved Jewelry
Jewelry is a timeless gift that the graduate can cherish for a lifetime. Consider getting the graduate a personalized engraved necklace, bracelet, or ring. You can choose to engrave their name or graduation date to commemorate this momentous occasion. Customizing the jewelry ensures it becomes a unique and heartfelt gift.
Customized Photo Album
Capture the graduate's most cherished memories by creating a personalized photo album. Collect photographs from their journey, including school events, friends and family gatherings. Use an online photo service to design a custom album, incorporating their name, graduation date, and personal messages. This gift will be a nostalgic reminder of their accomplishments and those who supported them.
Monogrammed Backpack or Tote Bag
A monogrammed backpack or tote bag is practical and stylish for graduates moving on to new educational endeavors or entering the professional world. Personalize it with their initials or full name to add a touch of sophistication. This gift shows thoughtfulness and provides a functional accessory for their future endeavors.
Custom Diploma Frame
One of the most significant achievements for any graduate is obtaining their diploma. Custom diploma frames are a perfect gift to showcase their hard-earned accomplishment. With various options available, you can select a frame that matches their style. Choose a high-quality frame and consider adding personalized engravings such as their name, school logo, or graduation date to make it truly unique.
Personalized Stationery
Encourage graduates to continue their journey elegantly and professionally by gifting them personalized stationery. Customized notepads, embossed cards, or engraved pens are excellent choices. Add their name or initials to give these items a touch of class and sophistication. This gift will serve them well in their future academic or professional pursuits. Personalized stationery also allows graduates to send thank you cards easily. Consider adding a roll of stamps to your gift.
Customized Tech Accessories
In this digital age, tech accessories have become essential. Customize a laptop sleeve, phone case, or wireless charger with the graduate's name or initials. These personalized items may help protect their gadgets and make them stand out. Practical and stylish, these gifts show that you appreciate their love for technology.
Personalized Wall Art
Decorating their living space is essential for graduates transitioning into a new phase of life. Surprise them with personalized wall art featuring inspirational quotes, their favorite photographs, or motivational messages. Choose a design that resonates with their personality and complements their living space. Consider small options, especially for graduates heading off to college, as they may have limited space. This gift will provide daily motivation and remind them of their achievements.
Customized Gift Cards or Experiences
If you are unsure about the recipient's preferences, consider giving them the freedom to choose their customized gift. Gift cards to their favorite stores, restaurants, or online retailers allow them to pick something they truly desire. Alternatively, you can plan a unique experience tailored to their interests, such as a spa day, adventure outing, or concert tickets. Personalize the gift card or experience with a heartfelt message to make it extra special. If you are planning an experience, consider flexible options so that the graduate has the time to enjoy them fully.
Bottom Line
Custom gifts hold a special place when it comes to celebrating the accomplishments of college and high school graduates. They not only mark the occasion but also create lasting memories. Whichever custom gift you choose, the most important thing is to show your love and support for the graduate as they embark on their new journey. Choosing the right gift will let them know how proud you are of them.