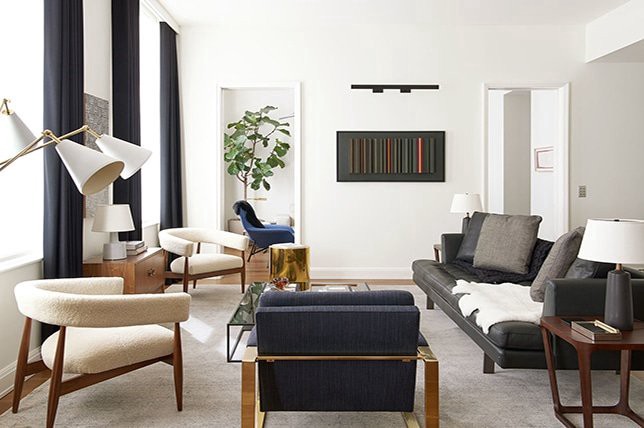 Know about every aspect to be considered at the point you are engaged in plans for the granny flat.
The ADU is referred to by multiple names and some call them as a granny flat. They are also referred to as mother-in-law suites but this concept of housing is popular today. The scarcity of living space in the Bay Area and the rest of California have made sure that the authorities are quickly sanctioning these units. Here in the Bay Area the ADUs are making up for the lack of proper living space and as a homeowner you have an added incentive to undertake the construction. There is the scope to derive rental income from this space. Hence, if we're skeptical to spend financial resources, here is how you can recoup back the money which has been spent.
You will have to call over the ADU builders to address the construction part and that is the domain of a professional. The contractor whom you appoint will want to discuss with you the core construction, designs, it is an extended part of your living space there will be a desire to incorporate the best possible designs. Hence, extensive planning is necessary as you sit down with the contractor. Here are some areas to focus upon.
Why are you building this space?
There will be extensive discussions on ADU construction and design in Bay Area but before that one must communicate the reasons for construction. Do you intend to bring your parents close and allocate this space to them? If so one will have to install non-slip flooring, plenty of grab bars in this place. However, the design needs can be completely different if you intend to rent this space. There will be a need to incorporate privacy into the designs and perhaps even a few luxury features. You must also arrange for direct access to the street. This way there is scope to derive maximum rental income from the ADU.
Understand the municipal rules
Your city municipality will have rules regarding and ADU construction and there is a need to have a clear understanding of these aspects. Is my property eligible for an ADU? The zoning, density laws will have a say in this matter, but in general, most homes in the Bay Area are eligible for ADU's. You must also have an idea of the space, which you can construct because then only, you can discuss designs, layout.
· The space, which you can build for a detached ADU is a maximum of 1200 square feet
· In the case of an attached ADU, you can construct 1200 square feet or half the size of the main building, whichever is small.
Once you have an idea of the space, then you extend discussions with the contractor for designs to this space.
What are the ADU parking requirements?
There is also a need to have an idea of the parking requirement as you have an ADU constructed within the property. The normal rules state that since you have one more residential unit within the property, there is a need for more parking spaces. However, one must realize that the authorities have eased the rules, and you are spared from creating additional parking space if your property is within half a mile of a public transit stop
What you must have in this space?
One must also understand what you must-have in the ADU space. The authorities have laid some guidelines and here are the details.
· Let us discuss the detached ADU and it is a completely separate home. It must have a kitchen space, bath and also a sleeping space. It must have separate utility lines.
· It must have a kitchen, bath and a sleeping space. There is no entry from the main building into the ADU. However, it is possible to draw utility lines from the main building.
· You can do conversions of garages, storerooms. These spaces are allocated to family members and some basic sleep space should be a necessity here.
Once these rooms have been incorporated into the ADU, one can now think of designs for this space. You may have to consider slopes, drainage, trees, and public utility lines. As you decide the space for an ADU construction.