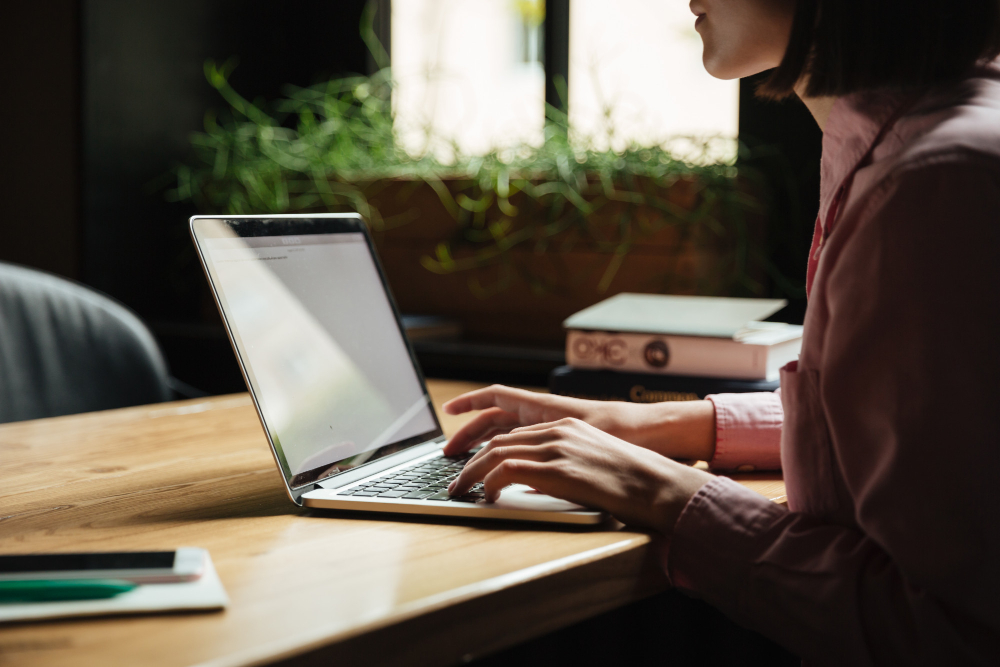 A college admission essay is part of the admission process in any college. The applicant writes a personal statement or the specific purpose of their admission. It is the final step of admission. Essays subject is very vast, and it may be a general knowledge essay. It is the most important step that students take to speak with the main office to get into the college. If you want to complete your degree in the top college that offer high education, you must write a college admission essay. It is the most challenging part for the students. Do you fear how to clear this part? Don't worry! We provide you with tips that help you take admission to the desired college. In this article, you will learn the techniques that help to enhance your college admission essay writing skills.
Which Techniques Can Help You Craft an Effective College Admission Essay?
UK colleges use this criterion to find which students can be accepted or rejected. It is one of the main operational processes for college entrance criteria. So, if you get a chance to get admitted to a high college, you must avail yourself of this chance. Competition is very high among the candidates. In a college admission essay, one writes to tell what they want to achieve, goals, missions etc. It is around 500 to 750 words, and your acceptance or rejection will be counted based on these words. 
Now let's start with the techniques that boost your chances of acceptance by the college.
Get an Idea about Admission Board
After submitting all the previous education documents, you have to write a college admission essay. Your application has to stand out among the thousand other candidate applications for the admission officer. They don't have much time to read the application line by line. The first trick to writing an effective application is to get to know what the admission officers want. They want candidates who have much passion for studying hard and succeeding in the relative course. They want students who have a mission for a bright image for the college. Show them that you are brave enough and have the skills to bring value to the organisation.
Work on Instructions for the Essay
The first thing which is difficult for the students is that they don't know where to start the essay. Starting is the most effective part of professional viewers' eyes. If your start is not looking better, the reader does not read your application and puts it on the side of rejection. Always read the instructions before starting to write. If you don't follow the guidelines, the professional may assume that you cannot act upon the necessary guidelines in the future. Try to complete your college admission essay according to the word count they mentioned. 
After understanding the instructions, make notes about points that come to your mind for the application. After making a rough draft, begin the essay.
Start with a Compelling Introduction
Writing skills are not hard to achieve. You need to understand what you have to communicate and then write it. Use compelling lines to catch the reader's attention by starting with a great introduction of yours. Admission professors will take a short time to review your essay. So, it would help if your content keeps them engaged. You can start up with an interesting story that shows your best skills. Introduce your personality relating to education, not including personal matters. This college admission essay paragraph shows your inner belief and who you are. 
Question Yourself before Writing
Make a draft in which you write your main ideas related to the topic. Read it again and again before writing, and ask yourself:
Have you focused on the desired topic?
Are you consistent with your ideas?
Does the content specify the inner you?
After questioning this, write all the collective content in the college admission essay.
Reveal Yourself in Essay
Write some specific experiences of yours, and try to make your college admission essay descriptive and detailed. Your admission paper can be more interesting if you give some interesting examples. Let the professionals know about the type of candidate you are.
Introduce Your Inner One
Read the blogs before writing. Use effective and engaging words in the application. It helps show the admission officer your inner voice. Show the readers how passionate you are about your study.
Style Your Essay in a Specific Way
The tip to making your essay excellent is to write it with specific details. Don't write random information, and stay consistent with your topic. Tell them that you can follow the college instructions. Please write in your essay that you are punctual to give the assignment or quiz on time and give credibility by relating it with some of your previous experiences. In this regard, you can get support from admission essay writing services. 
Check Grammatical Mistakes in Essay
Once you write your essay, complete it. Check it on Grammarly to remove all your grammatical mistakes. Remember, if your essay has a lot of sentence mistakes, professionals will not want to read it anymore. Make sure you check it, remove all the errors and rewrite it if needed.
Must Proofread your Essay
Proofreading is important. Sometimes you don't recognise your mistakes. Ask someone else to review your essay. When someone else reads your application essay, they better understand what you wrote and your mistakes. Get your essay proofread by some senior so that they correctly highlight your mistakes.
Make a Strong Conclusion
Make sure that your essay provides information that is compelling and concise. Conclude the essay with good aims for yourself and the college. It tells reader that you are the perfect fit for the college. Write what goals you want to achieve from the education acquired from the college.
Conclusion
Now you understand the college admission essay, you will be able to present yourself properly. It is not about your writing skills but your inner voice and vision of your future. Once you ace this step, you will be able to complete your education at your dream college. The above techniques will help you better understand how you can write a college admission essay and make an effective image of yourself.