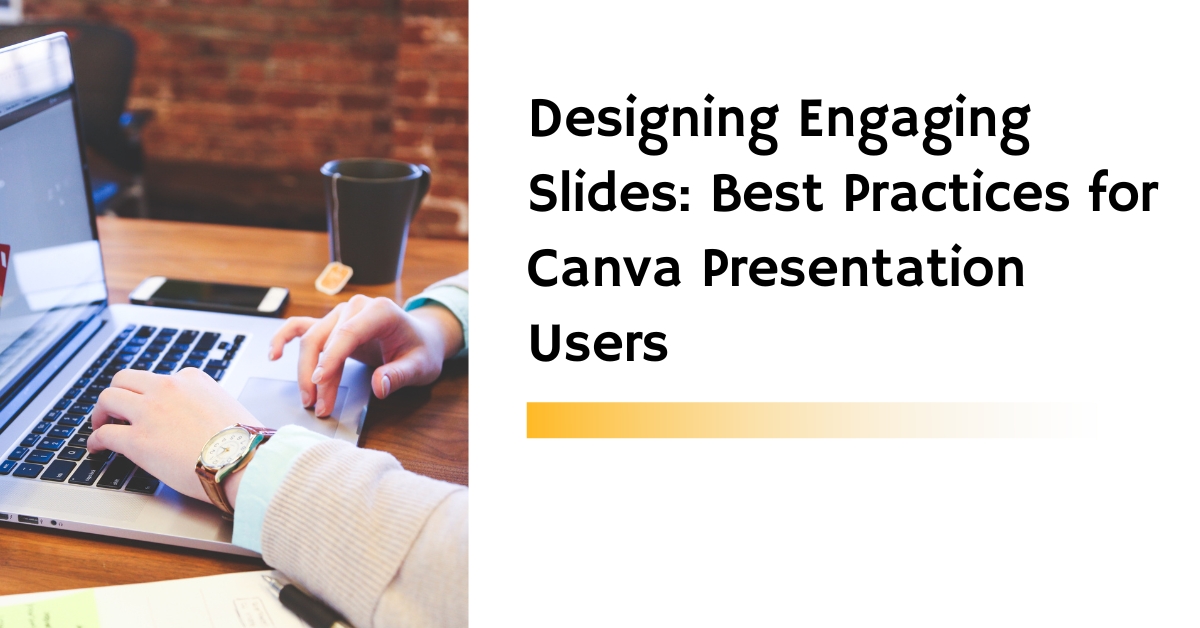 Utilizing Visual Communication Through Canva
Learning how to communicate visually is more important than ever as the world becomes more digital and visually oriented. What was once thought to be a specialized skill is now a basic competency for billions of knowledge workers worldwide. With visual communication becoming a facilitator for productivity, team culture and alignment, decision-making, and collaboration, the emergence of hybrid work has only accelerated this trend.
With millions of teams and workplaces using Canva to collaborate and accomplish their goals, there is a firsthand need for visual communication. More than 85 million people use Canva each month to create everything from presentations to brainstorms, social graphics, videos, marketing reports, websites, employee swag, and more. These users range from large international organizations like Zoom to small businesses and nonprofits around the world.
Creating Expertly Designed Slides For Your Presentation
It's not just about the content when giving a presentation. Your ability to effectively communicate with your audience depends heavily on the layout of your presentation slides. The good news is that making polished and interesting presentation slides is easy with tools like Canva. Users can quickly and easily create visually appealing graphics, including Canva presentation slides, using the popular design platform Canva.
Canva and Canva Pro are two of the apps that aid in creating the most engaging presentations for upgrading sales enablement. You can make graphics, presentations, posters, and other types of visual content using the free Canva app. It can be utilized to create images for social media, blog posts, and various marketing materials. With Canva Pro, a subscription-based service, you can access design features and tools that aren't accessible through the Canva app's free version.
Guidelines For Creating The Best Presentation Slides
To keep your audience interested and focused while not detracting from your main message, you must strike a balance when designing presentation slides. The guidelines for creating PowerPoint slides are covered below:
Make It Simple
Your message will lose impact if what you're saying doesn't take precedence over your slides. Your slides should support your speech rather than take attention away from it. Slides with a lot of text should be avoided, especially if it is simply a restatement of your remarks. Slides with a lot of text can be revealed gradually as needed. Ideally, your slides should only contain your main points of discussion in the form of brief, precise bullet points. Additionally, a clear and uncomplicated background is one design element that should be kept to a minimum to avoid distraction.
Determine The Number Of Slides In Your Presentation
You must choose a sliding ratio that best fits the presentation's overall context. When using multiple devices to view presentation slides, a 4:3 ratio is advantageous. Apart from this, the conference presentations should be in a 16:9 aspect ratio.
Have An Eye-Catching Title Page
For the audience to be interested and prepared to listen before you speak, create a visually appealing title page.
The Number Of Animations And Transitions Should Be Kept To A Minimum
It looks amateurish and distracting to use a lot of animations. If the audience is forced to watch continuous animation, it doesn't add much meaning to your presentation and is boring for them. The presentation can be viewed on various devices, which can also be problematic and frustrating.
High-Quality Graphics And The Use Of Visual Aids
You must use high-quality graphics if you want your presentation slides to look professional. Images can be used to illustrate key points, but they shouldn't be stretched to low-resolution pictures because they will look shoddy. The use of Clip Art should also be avoided because it usually comes off as unprofessional and the audience is likely to have seen the images before. Since they allow the audience to see what you're saying, photographs are especially helpful for improving comprehension. Use straightforward pictures that closely correspond to your speech whenever possible.
Change Images To Highlight Certain Details
Consider making an image less opaque if it is not the current focal point, and more pronounced if it is. In addition to helping to achieve these outcomes, masking can be used to draw attention to a specific area of interest in an image.
If you wish to include a large image in your presentation, such as one from a website, use the Chrome extension to record this, if you want. You won't be able to scale or distort the image as a result.
Use Suitable Charts, Diagrams, And Colors
Use charts and diagrams to present data because they make data visually appealing and help you avoid overwhelming the audience, as opposed to, say, simply listing statistics. Make sure your charts are required and that the data you choose is the most pertinent to the points you are making.
The use of color, according to research, boosts audience enthusiasm for a presentation and reading motivation. In addition to evoking feelings, colors can also help people understand things better by, for instance, emphasizing particular themes with certain hues.
Create Standardized Slides
The slides should be uniform in terms of color scheme, font type, size, and other design elements. By emphasizing that each slide is a component of the same story you are telling, you improve the presentation's flow and make it less frustrating for the audience to understand.
Conclusion
Consider your personality type, the audience's traits, your presentation's context, your topic, and other factors. The design of your presentation will depend on your opinion of all of these factors. All these factors will ultimately help you in scaling up your sales enablement.