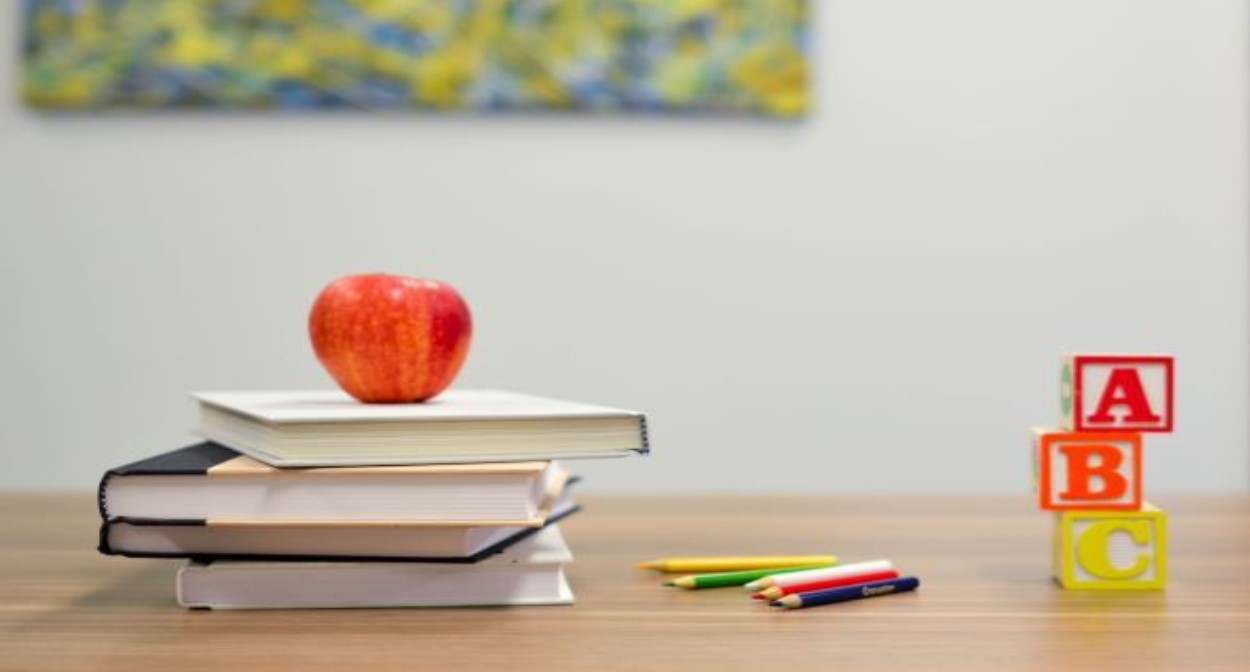 Teachers and educational personnel can still benefit from using this technology in a variety of ways.
Artificial Intelligence in Education
Although it's too soon to anticipate our dreams of seeing humanoid robots working as instructors to come true anytime soon, a slew of initiatives are presented or developed that use AI to help educational personnel and students get the most out of their educational experience.
Few AI applications that are helping to shape and define the educational experience:
1. Personalized Education
To personalize learning for each learner, Artificial Intelligence is being used. The AI technology is incorporated into the hyper-personalization concept, which is enabled by machine learning, to design a customized learning profile for each student and tailor-make their training materials, taking into account the student's preferred learning mode, ability, and experience on an individual basis.
Teachers can assist students in understanding their lectures by breaking them down into smaller study aids, smart notes, or flashcards.
Learning is expected to become increasingly digital, with AI aiding in creating digital content and less reliant on paperbacks and physical copies.
Online Assignment Help USA Service and essay writing service provider, says, "AI will be the game changer in the field of education in coming years."
Recommended blog – Artificial Intelligence (AI) applications
Students may use a variety of AI-powered applications and systems to obtain fast and personalized replies and have their questions answered by their professors. AI is also being used to improve tutoring and create personal, conversational education assistants to assist students with homework and other chores. Smart teaching solutions like Carnegie Learning, for example, provide immediate feedback and work directly with pupils. These education assistants are also working to enhance their adaptive learning function so that all students may study at their own speed and at a time that is convenient for them.
2. Voice assistants are here to stay
Voice assistants are another AI component being successfully used by educators in the classroom. Amazon's Alexa, Apple's Siri, Microsoft's Cortana, and others are among them. These voice assistants allow pupils to interact with instructional materials without the need for the teacher's involvement. They may be used in educational and non-educational settings to facilitate engagement with instructional materials and get access to any further learning help.
Traditional learning techniques are gradually being phased out in higher education. Some universities and colleges provide students with voice assistants rather than traditional printed student handbooks or complex websites for assistance with campus-related informational requirements.
The use of these voice assistant systems breaks up the monotony and provides pupils with an intriguing possibility. In the future years, the use of this technology is likely to increase.
3. Assisting instructors with administrative responsibilities
Teachers are given the job of managing the classroom environment and a range of organizational chores in addition to their educational responsibilities.
They are assigned a variety of non-teaching responsibilities, such as grading essays and exam papers, dealing with the necessary paperwork, HR and personnel-related issues, arranging and managing classroom materials, booking and managing field trips, interacting and responding with parents, and assisting with interaction and issues relating to the second language.
These AI systems can also ease personal contacts with guardians and parents and feedback on regular concerns and resource availability, allowing instructors to devote more time to kids.
Along with educators, administrations have reaped the benefits of AI by hiring intelligent assistants to help with a variety of complex administrative duties as budgeting, student applications and enrolments, course management, HR-related problems, costs, and facilities.
4. Dismantling obstacles
Artificial intelligence gadgets and technologies have aided in making global schools accessible to everybody, regardless of language or disability. These are all-inclusive programs.
Presentation Translator, for example, is a free PowerPoint plug-in that creates subtitles for what the teacher is saying in real-time.
This also assists ill kids, as well as pupils who need a different speed or level when it comes to learning or who want to grasp a subject that is not offered at their local school.
Barriers are being shattered at an unprecedented rate.
5. Individualized and differentiated instruction
Adapting learning to the particular needs of individual students has been a focus for educators for years. Still, AI will permit a degree of differentiation that is extremely difficult for teachers with 30 kids in each class.
Many companies, such as Content Technologies and Carnegie Learning, are developing intelligent instruction design and digital platforms that use AI to provide learning, testing, and feedback to students from pre-K to college level.
These platforms provide students with the challenges they are prepared for, detect knowledge gaps, and redirect students to new topics when appropriate.
6. Ingenious Content
Another way that AI is revolutionizing the education sector is by introducing new ways for students to succeed. Smart content is a word that is widely used among educators, organizations, students, and educators because it simplifies learning.
When we talk about smart content, we refer to various virtual materials, such as digital textbooks, video conferencing, and video lectures.
Robots can now enhance the learning experience by building personalized learning interfaces and digital content for students of various grades in elementary and post-secondary institutions.
By breaking the information down into manageable bits, highlighting key lesson points, and summarising the essential ideas.
It is also possible to generate audio and video material. Students will be able to readily access all relevant resources, comprehend concepts more quickly, and meet their academic goals as a result of this.
Netex Learning is one example of such a platform. Professors may use the platform to create, manage, and update digital content all in one place. Microlearning, skills mapping and content suggestions are all features that help students to have a high-impact learning experience.
Conclusion
We may expect Artificial Intelligence and machine learning to play a significant role in all educational experiences in the not-too-distant future. AI has begun to demonstrate its benefits and potential in various educational settings, and it remains to be seen how the technology will empower and improve overall learning results for all students. Students must reach out to a professional online assistance provider and seek support with assignments.
About Author:
Bruno Otis is a contributing writer to LiveWebTutors. He is a podcaster, style coach and has been a blogger and a professional blogger writing about educational skills, personal development and motivation since 2010. He operates a team of experts and qualified professionals who will provide high-quality best essay writing help in Australia