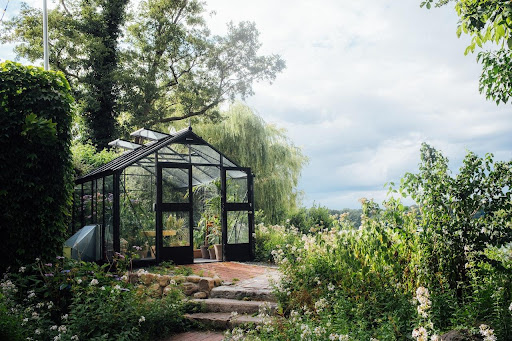 If you are lucky enough to own a greenhouse, you know that it is the perfect space to grow all kinds of plants, vegetables, and flowers.
But your greenhouse can also be a stunning addition to your property if you put some effort into landscaping around it. Follow these expert tips to create a beautiful and functional landscape around your greenhouse.
Start With a Solid Foundation
Before you begin your landscaping project, it's important to start with a solid foundation. Preparing the soil around your greenhouse is crucial in determining the success of your landscape.
Make sure to remove any large rocks, debris, and weeds and add in some nutrient-rich soil to support healthy plant growth.
Choose Your Landscape Materials Wisely
Enhancing the look of your greenhouse is essential to creating an attractive and functional landscape. Selecting the right bulk landscape materials like stones, gravel, and mulch can make a significant improvement. 
Go for materials that complement the color and style of your greenhouse. For instance, if you have a glass greenhouse with black trim, mulch with a dark-colored mulch.
Invest in Quality Greenhouse Materials 
If you're looking to enhance the beauty of your greenhouse, then investing in quality materials should be on top of your list. A well-constructed greenhouse can withstand the test of time and protect your plants for years to come. However, it's not just about durability and stability.
You also need to ensure that the materials are high-quality and built to last. This includes the roofing material, walls, windows, framing, and doors. One of the most significant investments is the film cover. High-quality Greenhouse Film Covers can last a long time and provide maximum protection for your plants.
By investing in quality materials, you'll not only have peace of mind but also a beautifully designed greenhouse that will complement your landscape.
Get Creative with Plants around Your Greenhouse
The biggest and most important part of any landscaping project is the plants. The right choice of plants can be the difference between an ordinary and extraordinary landscape.
Experiment with different types of vegetation to create a visually-appealing landscape by mixing tall shrubs, medium-sized trees, and colorful flowers. You can also add some raised beds around your greenhouse to plant your veggies.
Don't Forget Accessories
When it comes to landscaping around your greenhouse, you might be focused on the bigger picture – the plants, mulch, and pathways. But don't forget about the little touches that can really make your garden pop.
Accessories like garden statues, stepping stones, solar lights and bird feeders can add personal flair and bring a touch of whimsy to your outdoor space. Plus, they can help visually divide different areas of your garden and create interesting focal points.
Give Your Greenhouse a Fresh Coat of Paint
Finally, if you want to spruce up your greenhouse, give it a fresh coat of paint. A new color can make your greenhouse look brand new and improve the general curb appeal of your entire property. Consider painting your greenhouse a color that complements the colors of your flowers and vegetation.