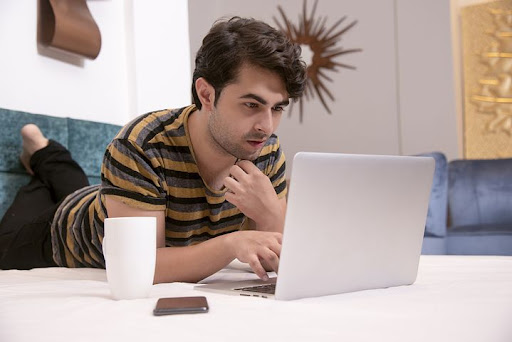 Teenagers are very picky when it comes to their room decor. It is that age when kids do not want their parents to embarrass them in front of their friends while trying to impress their friends with their cool collectibles. If you have such a teenage son, then you must be having a hard time setting up a room for him.
You do not need to worry anymore. Here are some effective tips that can help you decorate your son's room in a way that he will appreciate it. So let's begin!
Consider What Your Kid Likes 
Many parents want to decorate their kids' rooms the way they want. Somehow they want to get things in their kid's room that they wanted for themselves at that age. However, you should understand that your kid might be different and he might not be into things that were an inspiration to you at their age.
Therefore, try to understand your kid and see what they like and dislike. Once you know your kid, setting room for them would be a lot easier.
Look For Ideas On The Internet 
If you are not aware of what teenagers are into these days, you can take help from the internet. You will find a variety of ideas and inspirations to set things up for your son's room.
You can look for trending music bands, video actors, sportspersons, and other famous things that your son might be into. Nowadays, kids love to show off their video game collection. If you have a budget, set up a video game room for your son that will make him famous among his friends and surely win you the parent-of-the-year award.
Involve Your Son 
You can take this opportunity of renovating your son's room to bond with him. Involve your son in the decision-making process and let him lead you the way. When your son is involved in the process, you can assure that whatever you are spending is worth the money as it will bring happiness to your boy's face.
Kids love their rooms and they want to create them in a way they will feel secure and comfortable. Let your kid choose the colors he wants to paint on the walls. As a parent, you can suggest some ideas, but let your son make the final decision.
Inspire Your Kid With Different Things
Every person's bedroom is their sanctuary where they feel comfortable in being vulnerable. It is also the place where a person clears up their mind and thinks of inspirations in life. If you want to motivate your kid for something they love, like sports, get them things that will act as a reminder to work harder.
Signed baseball memorabilia, for instance, can be a great reminder for your son to practice harder in his baseball skills if he wants to join a professional team one day. You can find similar memorabilia to inspire your son in the field he likes.