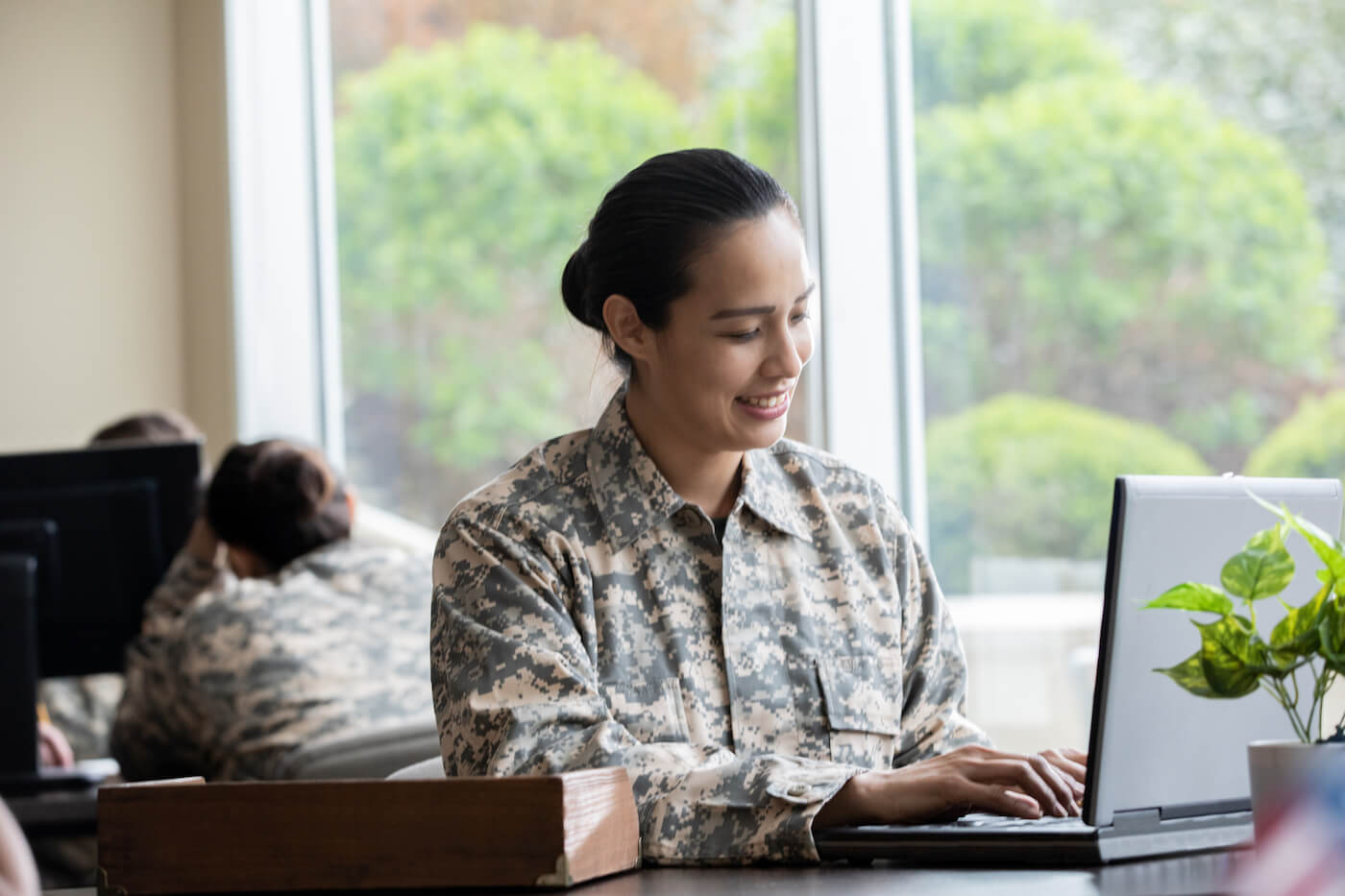 Getting yourself a degree is highly beneficial for you being in service or retired. It is the best thing a veteran can earn, as many benefits are associated with an online degree.
Many veterans prefer to study online to become part of civilian society. They have served in the army and have known their tactics for most of their lives. Enrolling in an online degree program will benefit them to do something extra but also play another significant role in their contribution.
The only obstacle they face in joining the physical classes is any personal injury or medical issue. If you want to learn within a peaceful setting, what would be more flexible than joining an online program according to your interest? Here are some of the benefits you will receive:
Timing flexibility
Being retired or active military personnel, joining an online degree is always an easy option to continue your learning. You can learn from where you are posted or living without going to specific places.
Being in the military gives you proper access to quality internet, which you can use for your learning. The most effective benefit you will receive is the flexibility of time for your classes, as most online colleges for military personnel accommodate you in every possible way. In case you weren't able to take any class, you will be able to get a recording of the lecture.
Proper utilization of time
Online degree programs have become more popular because of their convenience and flexibility without scheduling your work or duty commitments.
That is why it is the most suitable way of learning for military personnel or veteran. You will be able to invest your time properly in learning as there will be no traveling for you to do to take classes. You will find it easy to manage without getting frustrated with the workload and assignments.
For military personnel or veteran, it is easy to take a few hours to learn along with work duties.
Better earning opportunities
You might not be interested in joining a low pay job no matter how great you have served in the military. Other than the military, if you want to do something exceptional and unique, there is no bridge between you and your goal when there are online learning opportunities.
Nowadays, you will find that many online colleges provide courses in the niche of highly demanded career options. This means that you will be produced as job ready in the employment market right after you are done with your online degree.
Undoubtedly, most organizations hire veterans because of their soft skills and disciplined life.
Highly cost-effective
College and university degrees are not easy to get in terms of finances. But you don't have to worry about it as the GI bill provides educational benefits for the military and ex-military personnel.
After serving in the military, you will be able to apply and get education benefits to pursue a highly in-demand and great paycheck career for yourself through an online degree.