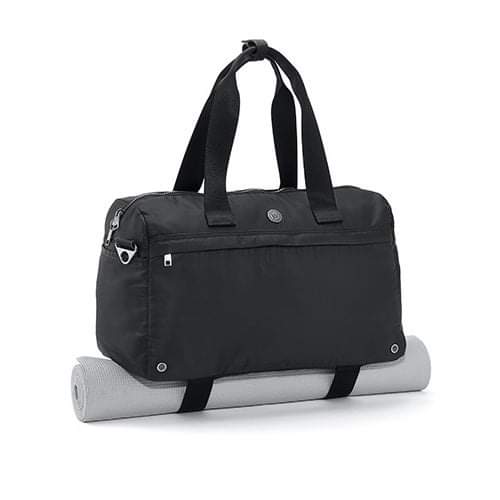 People, who love to go to the gym regularly, take several essential items to make the workout better. For them, packing a gym bag comes in the general routine. If you are a gym goer, you need to keep a gym bag that you can just pick up and go. Many gym-goers go with the best multi-functional bags that can be used for various purposes. With so many types of different backpacks to choose from, here's the way to prioritize the features that matter to you the most:
1. Best Functional Bag
When you want to buy the bag, don't consider it only for the functionality of the gym. It is important to look for a backpack that can help you to carry items for work too. For example, if you go to the gym and office after that, using the best backpack for gym and work can help you to carry all essential items. To provide better functionality, bags come with more padding and pockets to access your keys and wallet. If you want a gym bag that travels well, you might opt for a larger size bag where you can also keep the clothes.
2. Decide the Features Suit Best To Your Requirement
When it comes to choosing backpack, the decision should be made based on the following criteria:
Durability
Durability is the important criterion of how frequently you need to use the bag. See the conditions you'll be using it and then go for the one that is durable.
Compartments
Compartments in the gym bag are really important and this helps you to keep the things in a separate space for your items.
Protection
The bag must be made up of the best protective materials with strong zips.
Packing style
Choosing the backpack is essential and you'll need to choose the backpack size along with extra features you need. Also, look for the colors, fabrics, and textures you like.
Ventilation
Many people don't consider it as an important point but ventilation of the backpacks helps to construct things in a better way. The bag that has better ventilation allows the bag to cool and dry down faster.
3. Evaluate the Material
When it is about the multi-functionality bag, it is very important to evaluate the material of the backpacks such as leather, canvas, and nylon. It is better to use a material that is sustainable in harsh weather and rain. Given are some top materials used:
Polyester
Polyester is the most durable, water-resistant that is generally the most preferred material used for making bags. Generally, polyester is the best choice because it can be easily shaped in a lot of ways and in different options.
Leather
Leather is another asked material by the customers as it is actually durable and biodegradable. Also, leather provides a truly unique aesthetic look. But the major downside is that it is expensive, heavy, and can be subject to water damage.
Canvas
Canvas is also a popular choice when it comes to clean and relatively inexpensive backpacks. Canvas backpacks are flexible and they are easy to expand with a lot of items.
Nylon
When it comes to cheap and durable backpacks, Nylon backpacks offer a wide range of colors and styles. They come in various synthetic versions and provide a lot of options for the customers to choose from.
Vinyl
Vinyl is durable, stylish, and sustainable and has a few advantages over other materials. However, many customers don't like vinyl bags as they are impossible to repair when they rip.
4. Choose a Design That Fits Your Training
There are several backpacks that are designed for a specific activity. It is better to get a gym bag that is designed for your sport and fitness needs. Given are some examples:
Yoga
In this, yoga bags come with compartments that help to roll up yoga mats.
Running
If you have to go for running events, it is better to choose the bags that help to carry the running gear.
Training
Choose a backpack that is spacious and has a main compartment to accommodate more clothing.
When it comes to choosing the bags, look for the dimensions, consider the height, width, and depth of the backpack. Also, measure the length of the bag while putting it on your own back. Measure the bag completely and it should align to your shoulders. The backpacks should have plenty of pockets and zip compartments to organize your clothes, shoes, and gear.
Everybody loves to carry gym essentials in their backpack. For this, they ideally prefer to choose backpacks that come with multiple compartments inside. This makes it easy to store and then grab smaller items.  To get this convenience, people choose the best gym bag with a shoe compartment, in order to keep the shoes separate. It is also better to look for the bags that come with a separate compartment to keep things separately.