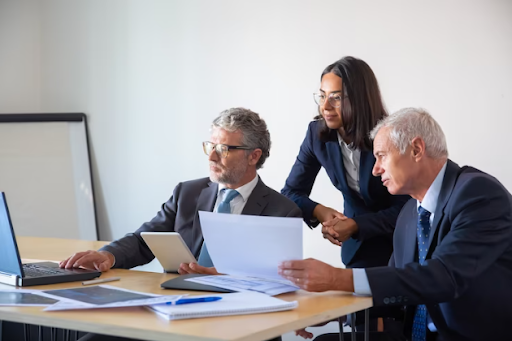 We all face legal problems in our lives. Whether it's about buying a new home or planning to immigrate to a new state for employment, there are many legal challenges one could face. To solve these problems, there are different types of lawyers you will find. Knowing who to hire for the job is one of the crucial things for you to look at.
If you take your issue to another lawyer who has no expertise in this matter it will affect your case. That's why there are different types of lawyers that are common and will help with your specific needs.
Personal Injury Lawyer
It is common to face a personal injury at work, road, or even at home due to someone else's negligence. Injuries can affect your living emotionally and financially. In this case, it can be challenging to fight for compensation to manage the finances. 
Here comes the personal injury lawyer who will offer you the expertise in this matter. Personal injury lawyers are trained to obtain the best compensation from the offended parties.
Employment Lawyer 
We do jobs for life, and there are many times we face problems at work. Whether this problem is related to employment or the company, addressing these issues becomes a priority for both parties.
In that scenario, hiring an employment lawyer will help you and give you the best legal advice that arises from an employment contract or employment relationship.
Criminal Lawyer
When living in a society, you will need to abide by the law. Any mistake will make you fall under serious charges that could affect your living and finances. These charges will make you end up in jail.
In this case, you will need to hire a criminal lawyer who has expertise in criminal charges, bail, pleas, and trials. 
Immigration Lawyer 
Whether you are planning to move to another state for employment or your spouse is struggling for a green card, only an immigration lawyer will help you in this matter
These professionals are trained to provide the best legal help with immigration, green card, and visa problems.
Family Lawyer 
Family is a valuable asset one could have, and there are many times when family issues get out of control, such as divorce, child custody, or spousal support. Dealing with an issue on your own will affect you financially, and you may end up losing everything.
To keep you safe from frustration, a family lawyer will help you in this case and give you legal help to solve complicated family problems.
Medical Malpractice Lawyer 
Medical malpractice is common nowadays, and even with advanced technology and expertise, doctors make mistakes. These mistakes can have a major impact on your health and living. Sometimes, it can affect the future financially and emotionally.If you know the medical treatment was wrong, to report and get your claim, you will need a medical malpractice lawyer. These professionals are trained to help the victim by suing the doctor and obtain the best possible compensation for recovery.