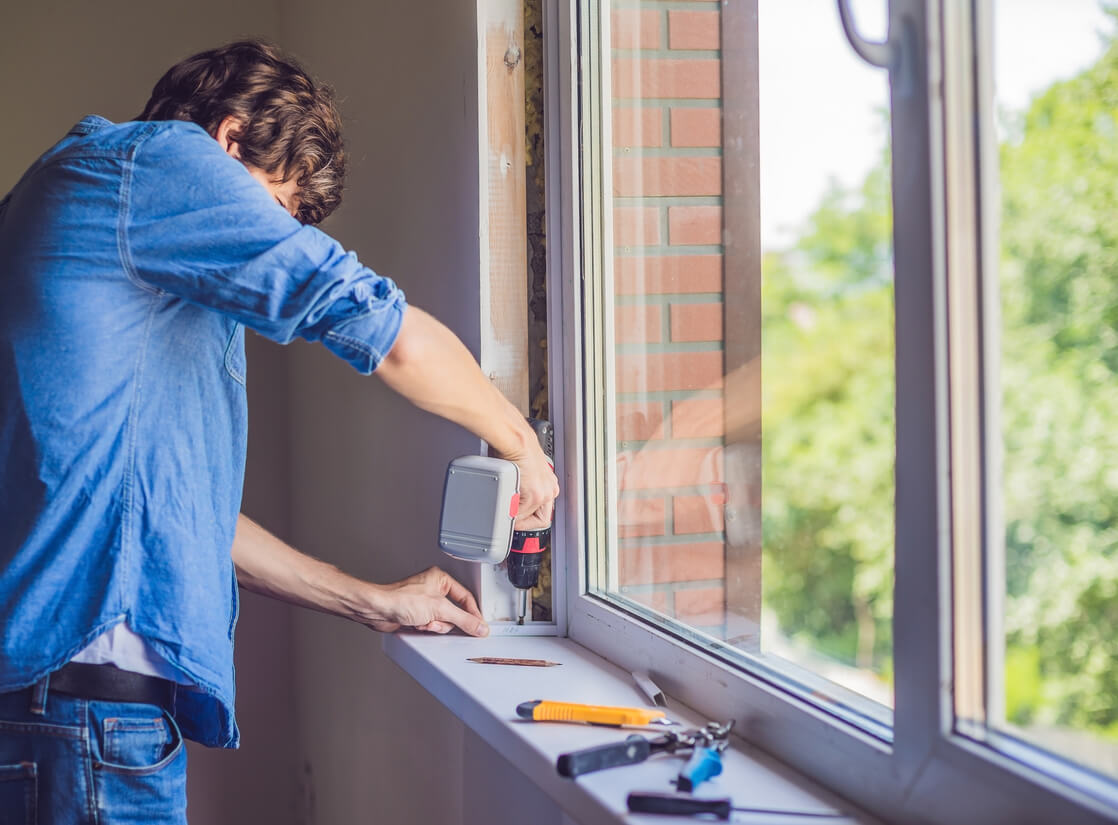 Although it may not seem important, the windows we choose for our home will have direct consequences with respect to the heat or cold we experience, or the price we have to pay for our bills. And it is that the thermal insulation that a house has is essential to have a healthy and well-conditioned home environment without spending more than necessary.
Next, we indicate all the steps that must be follow whether you hire a service to replacing the windows or if you do it yourself because you are good at reform.
Do I need a license to replace windows?
In the case, for example, that the windows are the same or that they are windows that do not face the outside, said license would not be necessary. In this sense, the Prior Communication License (existing for minor works) would be one of the simplest and fastest mechanisms to be able to proceed to replace the windows in the home. This prior certificate may only be request in cases of works of the small draft that do not need inspections or previous technical projects. This certificate is available in town halls and can even be process online.
But the truth is that energy efficiency has become so necessary and governments so aware of it, as a general rule, that there are already many municipalities that allocate a high percentage of money in subsidies and renovation plans so that buildings with windows old or with poor thermal insulation, can be replace as soon as possible as a measure of protection of the environment, fundamentally.
It seems clear then,
both for the environmental reasons that surround the issue, as well as for the improvement in terms of savings and well-being that it can mean for a home, that changing the windows is not something of little importance, on the contrary. Therefore, if you are one of those who are considering changing windows before winter arrives, do not hesitate to take a look at the necessary steps to carry it out.
Steps to follow to replacing windows at home
Pencil and paper. The first thing we should do before venturing to replacing all the windows is to take a pencil and paper to take measurements and write them down conveniently in order not to make mistakes. Measuring several times, as well as taking the measurement of the diagonal, will also protect us from making mistakes, especially in the event of possible imbalances.
Frame materials
In this step we must decide if we want wooden windows, aluminum windows or PVC windows . For example, wooden windows will provide us with a high aesthetic level, very suitable especially for rural-type spaces… however, wooden windows do not have the same level of insulation or low maintenance as PVC windows. These, on the other hand, are very easy to maintain and have great insulating potential, and on the other hand they are displacing traditional wood ones thanks to the imitation of textures that can be achieved with PVC.
Aluminium
for its part, is the material that has been used the most for home windows, but its level of insulation does not exceed its resistance to inclement weather, so awareness of the importance of saving energy has meant that little by little has been catching up with the European average, replacing these aluminum windows with PVC ones.
The nature of aluminum
although it is undergoing improvements, makes it a conductive-type material, so it quite easily absorbs the temperature that exists outside, bringing it inside the house and making the cost of heating or air conditioning necessary. to be better.
Glass quality
And if the type of frame that a window has is essential, the quality of the glass used is no less so; In addition, it is very important that the quality of both components is on par, otherwise our window assembly could lose efficiency. We can choose between monolithic glass (somewhat obsolete), laminated (fairly safe), tempered (highly resistant), floated (the most common), matt (elegant and bright), low-emissivity (efficient), or with chamber and double glazing. (Greater insulation capacity).
Opening types
When deciding on this point, we must take into account the rhythm of our day to day and, consequently, what type of opening will be more practical and comfortable for our family's lifestyle. The options are quite numerous: fixed opening (they cannot be opened); swing (slight opening only up or down, typical of offices); tilt-and-turn (lateral and inclined opening); slider (horizontal scroll); tilt-parallel (slanted opening and horizontal displacement); pivoting (turns around an axis, common in attics) or combined (allows different types of opening).
The tilt-and-turn opening is the one that currently has the most followers and consumers, since it allows several types of useful opening depending on the circumstances of air conditioning, ventilation or cleaning, also contributing other factors to the whole, such as its great capacity for hermeticism and insulation.
In short
changing some windows can mean a big replacement for a home, so the choice of components and materials cannot be left to chance. Taking into account aspects such as the lifestyle of a family, the budget, the desired design and the overall design of the rest of the space, the maintenance that we want to do to them or their level of energy efficiency. we will surely be able to make the right decision. And provide our home with greater comfort and practicality.
Looking for a window replacement service? Our Deltona window replacement experts are ready to take on your order, just visit our website or give us a call!