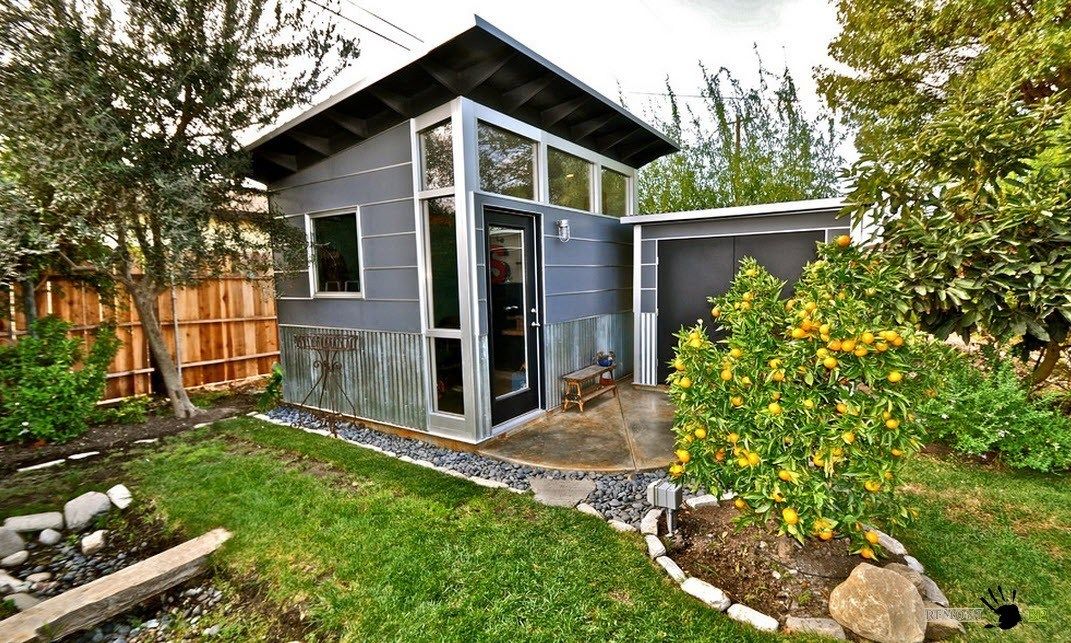 The idea of converting your garage into a functional area in the Bay Area can be tempting if you require more living space in your home. A garage remodeling will typically cost approximately half. As much as you'd anticipate when performing a home addition from scratch. The construction costs may vary depending on your region and your exact plans.
However, there are a lot of additional factors to take into account. Before starting a garage conversion project. Raising the floor, and wall insulation, adding heating, cooling, and room ventilation, together with upgrading doors and windows etc. These are all part of the labor-intensive process of converting a garage into a living area. Spend time thinking over every facet of the project before you start a garage makeover.
Make fully sure a garage conversion is the wisest option for your property. Ask yourself a few questions before you take any final decision.
1. When to Turn a Garage into a Room?
Consider turning a garage into a room if you want to expand your home's living space without indulging in total home remodeling. The best option for your house is a garage conversion if you focus on the below factors.
Replacing the garage door is simple: Will the new layout of your home permit patio doors or a second entrance? Where the previous overhead door was fixed? If not, ensure to mix the newly erected wall with your exterior and conceal the fact that the wall was once a garage. You can do it by integrating the garage wall into the façade of your existing home.
Your budget allows for heating and cooling: Check to see whether your present HVAC system can support an additional room to save money. If yes, you can improve ventilation such that it covers the garage area. If not, you can either upgrade the existing HVAC system or buy a separate mechanism to enable heating for the garage. However, you must ensure that the installation of the new system is within your budget.
Whether Plumbing is available if required: If you plan to convert your garage into an in-law suite or granny apartment and want to add a bathroom or kitchen, you may consider undergoing large-scale plumbing operation. The most expensive aspect of a garage makeover, notably drainage lines, may impact your planned budget.
There are other locations with adequate parking and storage: You must permanently remove parking and storage when you convert your garage. If you can't make provision for your toolbox, or lawnmower, or have inadequate or inconsistent parking, converting the garage into a living space will not be worthwhile.
2. Do You Need a Permit to Convert your Garage?
The answer to this question can vary by location. Since you are modifying the floor plan partially, you almost certainly need building permission from city officials. For additional information on how to apply for garage conversion permits, get in touch with your city's zoning office.
When requesting a permit, you may be required to collaborate with an architect to present a proposed floor plan. Obtaining permits will specify your plans to adhere to local living space standards and building codes. Building codes may stipulate the minimum number of windows, entrances, and exits, along with the number of outlets and things like ceiling height. Depending on the circumstances, you may request a variance if you cannot comply with any of these parameters.
The cost of a garage conversion permit can vary according to your property location. If a variance is on the higher side, be prepared to spend more. Also, be mindful that some local ordinances or homeowner associations can call for a specific number of covered parking spaces, which might prevent your long-awaited garage conversion. If your space needs a permit, it will also mandate a proper inspection when the conversion is finished to ensure that all zoning and building code regulations have been pursued.
3. Room Types Have You Imagined Your Garage Will Become?
You can customize your garage conversion project in whatever manner you choose. With a garage makeover, you may create any niche living area as long as you abide by the mandatory building codes. Depending on your home's zoning, adding a separate living area, such as an apartment, can present more challenges than turning the available garage space into a single room.
Some notable conversion ideas are as follows:
In-Law suite (Studio Apartment)
Bedroom
Playroom
Family Room
Art Studio
Home Office
The only constraints you encounter when turning your garage into a home are those imposed by municipal ordinances and financial setbacks.
4. Do Garage Conversions Increase the Value of Your Home?
A garage conversion will increase the value of your property as long as it is carried out efficiently. With legitimate permits, and in compliance with building rules. The value itself is based on the kind of space you conceive and design and how seamless the transition is. Usually, you can anticipate recovery of roughly 80% of the remodeling cost in terms of enhanced property value.
Exceptions
Your home's value may be degraded by a garage conversion if:
Your area either prohibits parking on the street or needs covered spaces. If parking provisions are going to be challenging without a garage, it will lessen your targeted sale price.
The project gets carried out unduly or without authorization. Although obtaining permissions may initially seem like a bother, they will ultimately help raise the project's potential in the future.
The project eliminates storage provision that was worth adding. Removing the garage won't solve a storage crisis in your property and can even make it more difficult to sell.
5. What would be the Investment Concerning a Garage Conversion?
According to HomeAdvisor, you cannot fix a garage conversion cost across the State of California. It depends on several local factors which determine the cost components. The size of the garage, the nature of the room you are building, and the level of expert contracting support you require will all affect the final bid.
Still, you can convert your garage into a basic bedroom or living space at a reasonable price in Bay Area. However, if the plumbing is needed for a kitchen or bathroom, the project cost may escalate. You might have to reschedule your budget.
Conclusion
These five most pertinent questions and their explanations can be quite helpful whenever you deliberate a garage conversion in your Bay Area property. Make sure to find out what permissions are necessary and what local laws apply before converting a garage into a living space. Before taking your final decision in this regard, you may either connect with our ADU design and construction professionals for original ideas or visit us at https://www.aduspecialistbayarea.com/ for relevant details.