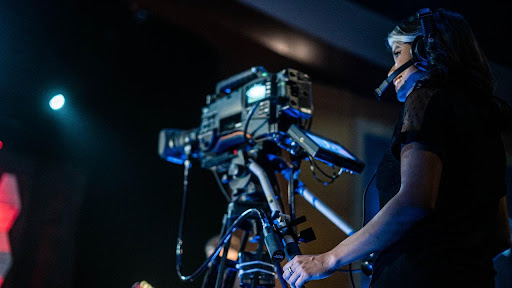 Organizing an event can take a lot of work, and finding the right event staff can mean the difference between a successful event and a total flop. Whether you're organizing a small party or a big corporate event, choosing the right event staff will help ensure that everything runs smoothly. 
So, here are the top 6 tips for choosing the right event staff:
Research the Type of Event Staff You Need
Before you start looking for event staff, you need to know exactly what you're looking for. Do you need sound engineers, AV technicians, or caterers? Depending on the type of event you're planning, you may need different types of staff with different skill sets. 
Take the time to research and understand what your event requires, and ensure that the event staff you hire have the necessary qualifications and certifications.
Consider Their Level of Experience
When you're choosing event staff, experience matters a lot. Make sure that the staff you hire have worked on similar events in the past. They should be able to provide examples of previous events they have worked on and the roles they played.
Experienced event staff can help ensure that everything runs smoothly, and they can also provide valuable input on logistics and event management.
Check for Adequate Insurance Coverage
When you're hiring event staff, it's important to check that they have adequate insurance coverage. This can help protect your event against any damages or liabilities that may arise.
If an accident does occur, you want to be sure that the event staff is covered and that you won't be held responsible. So, look for staff who have liability insurance that covers them while they're working at events.
Ask for References and Testimonials
One of the best ways to ensure that you're hiring the right event staff is to ask for references and testimonials. Talk to previous clients, event organizers, and other industry professionals to get a sense of the staff's work ethic, professionalism, and overall quality of work. 
This information will give you a better idea of what to expect when working with the staff you hire.
Establish Clear Expectations
When you're hiring event staff, it's important to establish clear expectations upfront. This includes everything from the specific roles and responsibilities of each staff member to their work hours and payment rates.
Make sure that you and your event staff are on the same page before the event, so there are no misunderstandings or surprises on the day of the event.
Pay Special Attention to Communication Skills
Finally, when you're choosing event staff, pay special attention to their communication skills. The staff you hire should be friendly, approachable, and able to work well in a team setting.
They should also be good at communicating with clients, customers, and other event staff. Great communication skills will help ensure that everything runs smoothly and that the event is a success.
Conclusion
Choosing the right event staff is crucial for the success of any event. By doing your research, checking references, and establishing clear expectations, you can ensure that you hire the best event staff for your needs.
With experienced, qualified, and friendly event staff, you can enjoy a smooth, stress-free, and successful event.