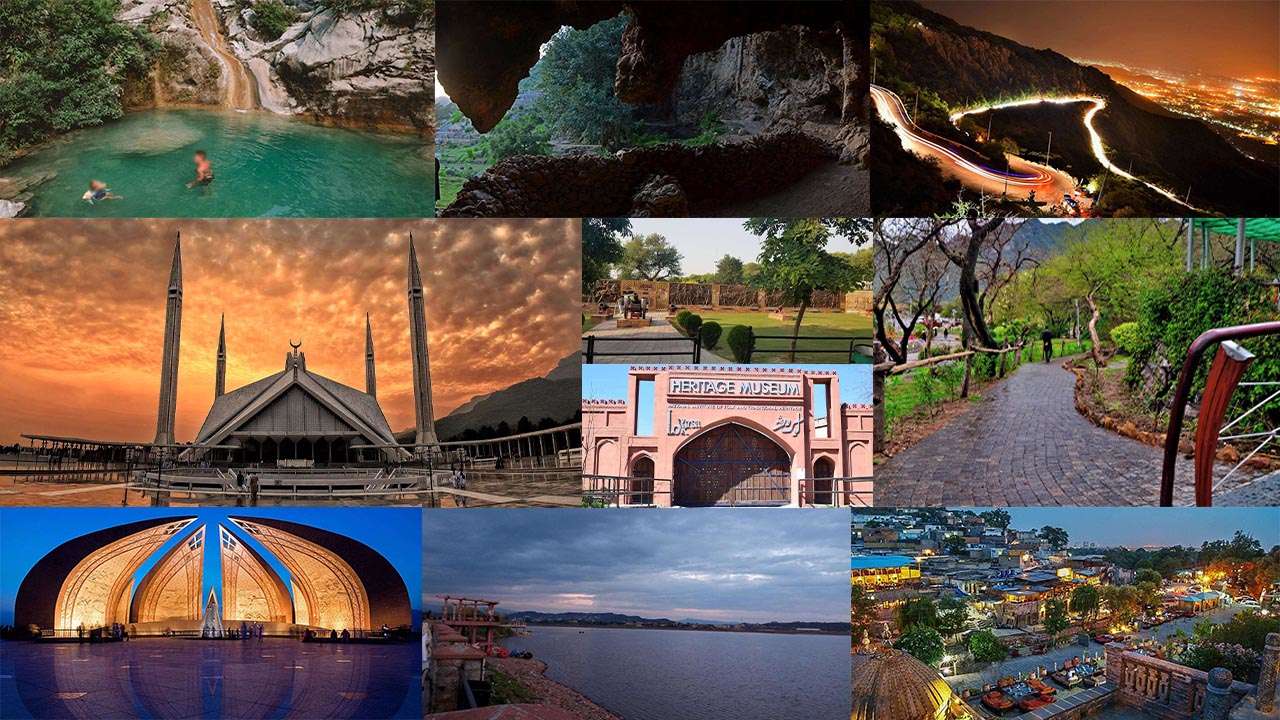 If you're looking for some fun places to visit in Islamabad, check out these top spots. From Lake View Park to Golda Sharif Railway Museum, Islamabad has something for everyone. These places are great for the whole family. Kids and adults will both enjoy the variety of animals and the opportunity to observe them in their natural habitat.
Lake View Park
Lake View Park is an adventure, wildlife, and amusement park located near the Village Malpur Rawal Lake on Murree Road in Islamabad. It is administered by the Capital Development Authority and is home to Pakistan's largest bird cage. It is a popular attraction for families and tourists alike.
If you're in town for the summer, consider heading to the park. There's something for everyone, including a beautiful view and a chance to take in the sunset. It's a great place for family outings and picnics.
You can ride a paddle boat or motor boat around the lake. The park also features a birds' aviary and small castles. Admission to the park is around 20 rps for adults and 10 rps for children. The park is open from 10:00am to 10pm daily.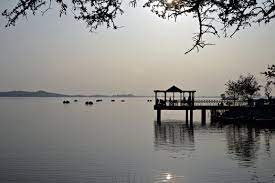 Lake View Park is a popular picnic spot with many activities for families to enjoy. It features a lake, an amusement park, a play area, a bird's area, and a train ride that run around the lake. You can even bring your own food to enjoy the park. If you want to cook something, you can use one of the 25 firewood BBQ hearths with sinks.
There is also a zoo in Islamabad. This is a great place to view the natural habitat of different animals and observe their behavior. During the summer months, this park is packed with tourists. It is also a popular location for concerts and conferences.
Lake View Park is a great picnic spot located on the banks of Rawal Lake. There are picnic tables and well-maintained gardens here. There are also boating facilities and fishing in the lake. The park is also home to the largest bird aviary in Pakistan.
Golra Sharif Railway Museum
The railway station at Golra is a great place for fun and relaxation. Visitors can explore the museum and learn about the history of the railway station. The entry fee is 10 rupees. The museum exhibits the different types of railway cars and locomotives.
The railway museum is located near the Islamabad Highway. It houses British and Pakistani locomotives and other railway artifacts. Besides the railway museum, Islamabad is filled with other cultural and historical sites. The Faisal Mosque is one of the city's icons. It is huge and can accommodate up to 100,000 people. Its design combines elements of Arabic and modern architecture.
The Islamabad Zoo is another great place for fun. It is situated in the hills and boasts of lush greenery. It has a viewing point that offers a view of Islamabad. Children will love this place and so will adults.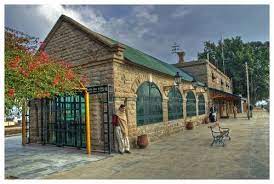 The Golra Sharif Railway Museum is another top location in Islamabad. It is a four-story building with modern amenities such as a theater and a 400-seat auditorium. It also features an open-air theater. If you're looking for a unique place to go for fun in Islamabad, this is the place to be. It is also one of the largest monuments in Pakistan.
This is best place For Escorts in Islamabad.Most of Escorts are available here to see Someone in Islamabad
Another must-see place for tourists is the Heritage Museum, which is located in Islamabad. It features exhibits of history, culture, and art. Located on Shakespearean Hills, this museum covers 60,000 square feet and has several buildings. It also has a research center and a library with more than 32,000 books.
Rama Mandarin
The Rama Mandarin is one of the most popular special places in Islamabad for fun and entertainment. It has a large Hindu population and is surrounded by mosques and a Buddhist temple. The Hindu temple in Islamabad has been under fire recently for several reasons. During the construction process, clerics in the city argued that it would violate their religious beliefs, and some citizens even went to court to challenge the building. However, this was not the case and the temple was eventually approved, and the city authorities and the Capital Development Authority decided to proceed with it.
The Rama Mandir was built by Raj Singh in 1580 AD and was once the center for Hindu and Sikh religious gatherings. After the establishment of Pakistan, Hindus are not allowed to pray in the shrine. The temple is located in Saidpur village in Islamabad.
Another special place in Islamabad is the Bahria Enclave Zoo, which contains a variety of animals. The zoo features white lions and other exotic animals. There are also playgrounds, picnic areas, and a gym.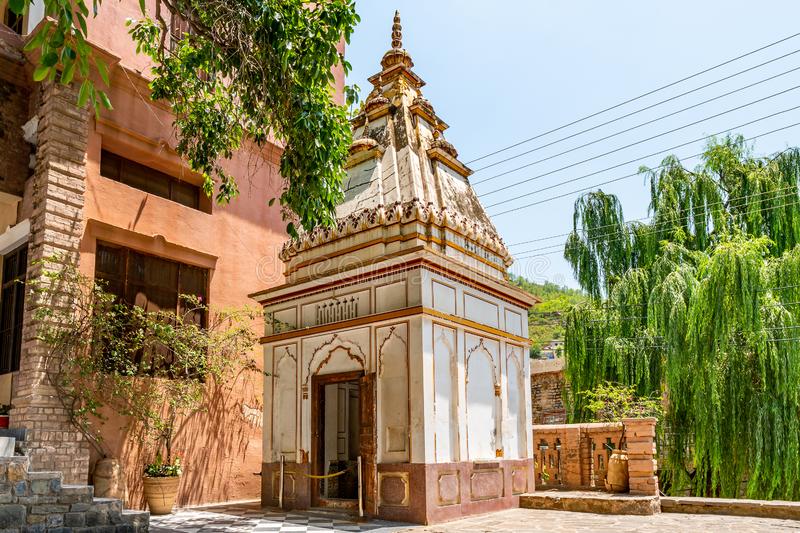 For those looking for a romantic setting, Damian-E-Koh Park is a great place to go. It has a picturesque garden and a viewing platform where you can enjoy panoramic views of the city. This place is well connected to Islamabad by public transport. Regular intercity buses and Suzuki will take you there. You can even rent a Suzuki and drive yourself there.
If you want to experience Pakistan's rich history, then the Pakistan Monument should be on your list. It is located on Shakespearean Hills and features beautiful architecture. Its structure resembles petals and displays traditional Mughal architecture. It represents the unity of the Pakistani people. It also has a museum where you can learn about the Pakistan Movement and its history.
Lok Visa Museum
The Lok Virsa Museum, also known as the Heritage Museum, is a cultural heritage complex that showcases Pakistan's diverse living cultures. The museum is managed by the Lok Virsa National Institute of Folk & Traditional Heritage and is located in Islamabad.
While visiting the museum, visitors can learn about the rich culture of Pakistan through art, music, and pottery. It also features a resource library that features a wide collection of books related to folklore. Regular exhibitions are also held here.
A museum's didactic exhibits help make the experience more enjoyable for visitors. Ideally, the exhibits should explain the history of a topic in a way that is understandable to the average visitor. However, the Visa museum has several problems that hamper its educational and fun missions. For one, there are no exhibits that relate to the wall panels. This could lead to miscommunication and even criticism from a knowledgeable audience.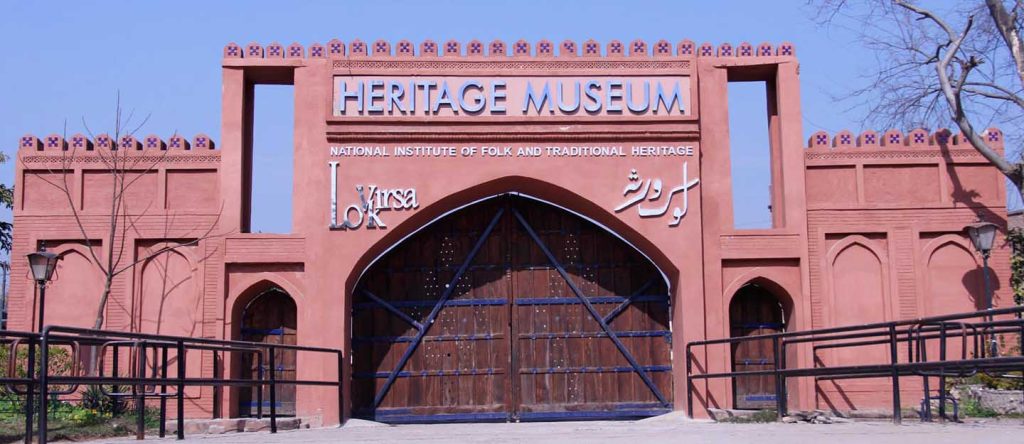 The Lok Virsa museum is one of Islamabad's special cultural places for fun. The museum has multiple halls that are used to display different cultures of Pakistan. The museum also hosts cultural events such as the 10dayas, a festival celebrating the different ethnic groups of Pakistan.
Another museum that offers fun is the Pakistan Museum. It is a great place to reflect on the diverse cultures of the country. This place is also well-organized and has a nice path that leads through all areas of the museum. However, the museum would benefit from improved lighting. It also has a variety of shops that offer unique gifts.
The museum has four galleries and is one of Islamabad's special attractions for tourists. It is a great place to explore the rich history of Pakistan and the beautiful textiles produced in its various provinces. The museum offers souvenirs from many regions of the country. The museum can accommodate up to three thousand visitors.
Click here:https://bizzskills.com/the-best-places-in-florida-away-from-the-crowds/