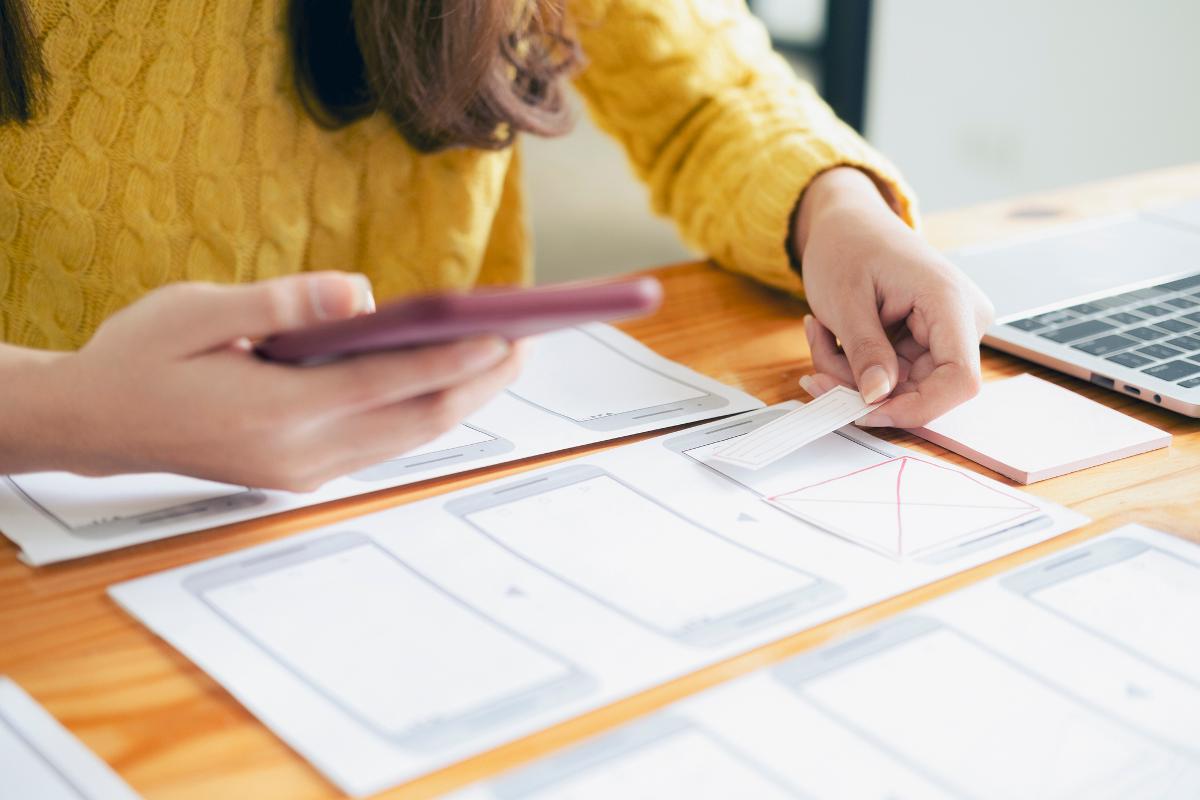 Are you tired of the conventional path to career success? Ready to unlock your potential and pave your own way in the marketing industry? Look no further than marketing apprenticeships – where experience truly matters. In this blog post, we'll dive into why these apprenticeships are a game-changer for aspiring marketers, how they open doors to endless opportunities, and why gaining hands-on experience is the key that unlocks your journey towards an extraordinary career. Get ready to take charge of your future as we unravel the secrets behind unleashing career success through marketing apprenticeships!
Introduction to Marketing Apprenticeships and its benefits
When it comes to marketing, apprenticeships are often overlooked as a career path. However, there are many benefits to pursuing a marketing apprenticeship. For one, apprenticeships provide on-the-job training that can give you the skills and experience you need to succeed in the field. Marketing apprenticeships can also lead to higher wages and opportunities for career advancement.
Apprenticeships offer a chance to learn from experienced professionals and gain real-world experience. As an apprentice, you'll have the opportunity to work with clients, create marketing materials, and execute campaigns. You'll also get first-hand exposure to the day-to-day operations of a marketing department or agency.
The hands-on training you receive during an apprenticeship can give you an edge over other job seekers who only have theoretical knowledge of marketing. And since you're being paid while you learn, an apprenticeship can also be a cost-effective way to start your marketing career.
If you're interested in pursuing a marketing apprenticeship, research programs in your area or reach out to local businesses and organisations that may offer them. Once you've found a program that's right for you, apply and start learning!
Relevant skills developed through apprenticeships
There are many skills that can be learned and developed through marketing apprenticeships. These include:
-Strategic thinking and planning
-Creative problem solving
-Flexibility and adaptability
-Effective written and oral communication
-Research and analysis
-Project management
– Time management and organisation
-Interpersonal skills
What to look for in an apprenticeship program
When it comes to finding an apprenticeship program that is right for you, there are a few key things to keep in mind. First, you want to make sure that the program is accredited by a reputable organisation. This will ensure that you are receiving quality training and that the program meets all of the necessary standards.
Next, you want to look for a program that offers a good mix of classroom instruction and hands-on experience. The best programs will give you the opportunity to learn theory and concepts in the classroom and then put those into practice in a real-world setting. This will help you to better understand how the marketing industry works and give you the skills you need to be successful in your career.
You want to find a program that has a good reputation. Talk to other marketing professionals or read online reviews to get an idea of which programs are highly respected within the industry. Choosing a well-respected program will give you the confidence that you need to succeed in your career.
How to make the most of your apprenticeship experience
If you're thinking about embarking on a marketing apprenticeship, congratulations! You're about to embark on a journey that will give you the skills and experience you need to unlock a successful career in marketing.
But how can you make the most of your apprenticeship experience? Here are four tips:
1. Set yourself up for success from day one
Before you even start your apprenticeship, take some time to research the company you'll be working for and the role you'll be playing. This will help you hit the ground running on day one and make a great impression.
2. Make the most of your mentor's expertise
Your mentor is there to help you learn and grow, so don't be afraid to ask questions or for feedback. They can provide invaluable insights into the industry and help steer you towards a successful career in marketing.
3. Get involved in as many projects as possible
One of the best ways to learn is by doing, so get involved in as many projects as possible during your apprenticeship. This will give you practical experience that will be invaluable when you enter the workforce full-time.
4. Keep learning after your apprenticeship ends
Just because your apprenticeship is coming to an end doesn't mean your learning has to stop. Stay up-to-date with industry news and trends, and continue developing your skills so you can hit the ground running in your new career.
Tips on how to stand out as an apprentice
As an apprentice, it is important to stand out in order to increase your chances of being hired full-time. Marketing apprenticeships are becoming increasingly popular, so it is important to make yourself stand out from the crowd. Here are some tips on how to do this:
1. Make sure you have a strong understanding of the role you are applying for. Marketing is a broad field, so it is important to show that you understand the specific area you are interested in.
2. Showcase your creativity and ability to think outside the box. Many marketing campaigns require creative thinking, so this is an important skill to highlight.
3. Be proactive and take initiative. Show that you are not afraid to take charge and come up with new ideas.
4. Be passionate about what you do. Enthusiasm is infectious, so let your passion shine through in your application and during interviews.
5. Have a positive attitude and be coachable. No one is perfect, so show that you are willing to learn and grow in your role.
Examples of successful career paths taken due to an apprenticeship
When it comes to finding success in your career, there is no one-size-fits-all solution. However, one path that can lead to success for many people is an apprenticeship.
An apprenticeship is a type of job training that allows you to learn a trade or skill while you are working. Apprenticeships can last anywhere from a few months to several years, and they often involve on-the-job training as well as classroom instruction.
There are many different types of apprenticeships available in a wide variety of fields, including marketing. Marketing apprenticeships can give you the skills and experience you need to pursue a successful career in marketing.
Some examples of successful career paths taken due to an apprenticeship include:
1. A marketing apprentice who goes on to become a successful marketing manager.
2. A sales apprentice who goes on to become a top salesperson at their company.
3. An advertising apprentice who goes on to start their own successful advertising agency.
4. A social media apprentice who goes on to become a viral content creator or social media influencer.
5. A public relations apprentice who goes on to work for a major PR firm or become a corporate communications director.
6. An event planning apprentice who goes on to launch their own event planning business or become an in-demand wedding planner.
Conclusion
Apprenticeships provide an invaluable opportunity for individuals to gain the knowledge, skills and experience needed to succeed in their chosen field. By combining formal education with practical learning experiences, apprentices can develop not only their technical abilities but also a range of professional qualities that will enable them to stand out from the crowd when it comes to career progression. If you're ready to take your career in marketing or any other field of business to the next level, then unlocking success through a marketing apprenticeship could be just what you need!