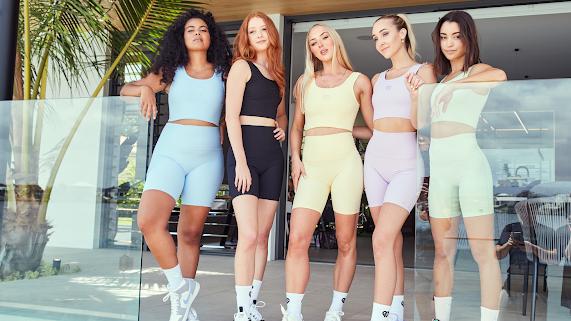 Since there are so many various types of dance to choose from, we decided to create a simple list to help you choose how to dress for each session.
Clothing that fits tightly enough to examine your posture is considered ballet attire. If you can see your ankles, it is easy to assess foot alignment. Due to the fabric's breathability, high-quality yoga attire is great for ballet. For advanced levels, a unitard or all-in-one with leotard and tights is ideal for displaying your abilities.
At all levels of ballet teaching, soft ballet shoes and women leotards are advised. You may wear socks for the first few holes, but you'll need grip to avoid slipping (yoga socks are best).
Pointe classes need pointe shoes, which must be correctly fitted (can book an appointment in most specialist dance shops).
What Should a Ballet Student Wear?
Ballet is one of those hobbies that conforms to strict conventions and traditions; hence, many people are intimidated by it, even if they are only watching.
If the general population is required to wear a certain way, you can guarantee that the rules for students and entertainers are far harsher.
The issue is what attire is appropriate for dancing? Ladies typically wear pink stockings.
A black leotard and pink ballet shoes are necessary, along with ballerina pink or a matching color (no bright fuschia or neons).
You may even wear a short ballet skirt if you choose.
If you are a male attending ballet class, you may wear black tights with a fitted shirt, ideally white, black ballet shoes, and a dance belt.
Moreover, a dance belt is not a belt in the conventional sense. Male ballet dancers use this kind of underwear to protect and support their genital area.
This information is based on common practice; thus, you should confirm with your dance school that you have all you need.
What Should a Ballet Student Wear?
Put your hair in a bun and out of the way, and wear the previously specified ballet class clothing. This applies to both men and women with long hair.
Additionally, it is considered proper etiquette to wear ballet class attire that is free of holes or tears, especially your tights.
How to Wear a Dance Belt Properly
If you are a man going to wear a dance belt for the first time, use caution.
It will not be the most enjoyable experience ever. However, you will get used to it gradually. We have a few recommendations to help you.
• Select a color palette
We recommend picking one with the closest color match to your skin tone, so that your dance belt is almost unnoticeable even when worn with white tights.
• Double-check that it fits properly.
Typically, dance belts are measured around the waist.
This guideline also applies to the other components of your ballet class attire.
You should do this in a secluded spot where being naked and adjusting yourself will not make you feel uncomfortable.
You'll also need a great deal of time to do this well. Take your time.
Pull the dance belt up until the thong hits the sturdy band around your waist.
• Adjust
Ensure that your genitalia are tucked away and safe by scooping them.
You should also tilt your genitalia upwards to provide it the necessary support and create the silhouette you want.
• Make any required modifications.
Change the status quo somewhat. There must be no motion. Put on your tights and look in the mirror to appraise your looks.Check out the adult ballet skirt.
You should be delighted with your look and certain that the belt will provide enough support throughout practice or performance.