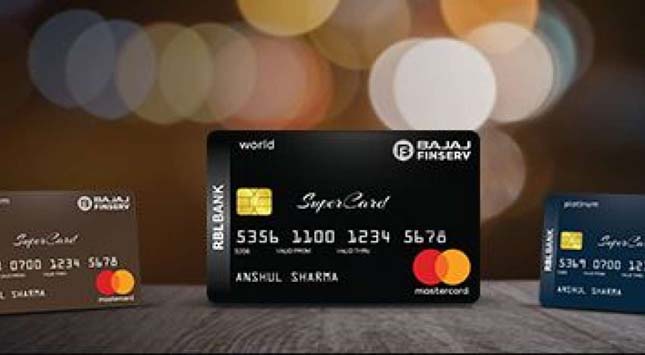 When it comes to credit cards, everyone has a different goal in mind, and in order to achieve that goal, you must choose a card that best fits your needs. There are credit cards that are ideal for paying bills and others that are best for getting a good deal on a shopping website. You can save money on your transactions if you make the right decision.
RBL Bank credit cards are among the best credit cards in India, with advantages in areas such as movies, shopping, travel, dining, and others. Cashback, reward points, and discounts are all available for purchases made with the card.
What is RBL credit card limit?
RBL Bank credit cards are some of the most popular in the country, offering a variety of appealing features and rewards. The seven credit card variants to choose from, are an emergency loan, a wide range of discounts and offers at partner stores, welcome and milestone bonuses, reward points on purchases, protection from cyber threats, travel benefits such as complimentary access to airport lounges, and the ability to convert your purchase into convenient EMIs are just a few of the highlights of this credit card.
When applying for a credit card, keep in mind that the bank will set a restriction on how much you can spend by stating the credit card limit. To put it another way, the RBL Bank credit card limit is the highest amount of credit you can get.
How is the RBL credit card limit decided?
To determine your credit limit, the bank examines a number of variables. The following are the variables that influenced the bank's decision:
Income:
Your net income will be taken into account when determining your RBL credit card limit. You can get a bigger credit limit if you have a high net income. Your credit limit will be lower if you have an average salary.
Debts:
The bank will reduce your credit card limit if you have more outstanding debts, such as personal loans, home loans, vehicle loans, and so on.
Read more interesting articles.
Personal Profile:
The bank will classify you as either a low-risk or high-risk customer based on your profile. A high-risk individual's RBL Bank Credit Card limit will be lower, and vice versa.
Terms & Conditions of the Bank:
While the bank will tell you of your credit limit when you receive your credit cards in India, the limit is set at the bank's discretion. It has the authority to adjust the credit limit whenever the bank sees suitable. Bank will be notified before your credit card limit is reduced.
How to increase your credit card limit?
You can apply for a credit limit increase with RBL by submitting an online application. You can also submit an offline application by contacting the relevant authorities at the branch office closest to you. Submit the following financial papers in order to apply for an increase in your RBL credit limit:
You have a bigger income, according to your bank statement.
Recent pay stubs to support your request for an increase in your RBL credit limit.
ITRs are tax returns that show you your tax slabs and payments.
How to decrease the RBL bank credit card limit?
You can also lower your credit card limit by submitting an online or paper application to the RBL Bank's credit card department. Various financial papers as well as explain why you want to lower your credit card limit. The bank can also reduce your credit card limit on its own by reviewing your income and debt statements. The bank will send you a relevant message in the event of a non-voluntary drop in credit card limit, thereby informing you ahead of time.