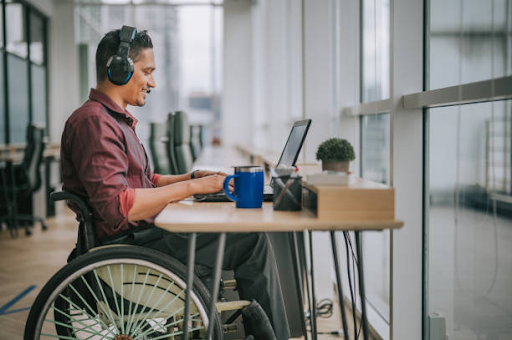 Being the sole breadwinner in the house puts too much responsibility on one's shoulders. If you have been a part of an accident that resulted in permanent injury leading you towards loss of your job, then paying for expenses can become an issue. An injury that makes you disabled and you can not find a job anymore can be very devastating.
However, you do not need to worry anymore. Here are some ways you can make yourself useful and keep the expenses going in the house.
1. Let Your Social Security Benefit Kick In
Ever since you started a job, a certain percentage of your salary was deducted from social security. Now that an injury has made you disabled, it is time to let your social security benefit kick in. This can be a decent amount of money depending on the years of your services.
However, unfortunately, not everyone can benefit from this. Therefore, you should have a good social security disability lawyer to help you receive your social security deposits. This can be a lengthy job but if you have a lawyer willing to fight for you, you can easily get this benefit.
2. Look For Ways To Start A Business
The accident may have disabled your body but your mind is functioning to its best capabilities. Make use of your mind and find creative ways to start a business. You will need initial capital. If you have a habit of saving, this is the time to save your family from getting broke.
Utilise your savings to start a business that you can do from home. Your partner can help you as well, for instance, by starting a food cart on food street. If need be, you can apply for a loan from a credible lender.
3. Sell Away Unnecessary Items
If the business is not an option for you, you can sell some of the unnecessary items that you own. For instance, if you have a piece of land somewhere, you can consult estate lawyers to help you manage the property to its full potential.
You can also sell items from your home that are no more useful for you, for example, a car that you can not drive anymore, or your bike.
4. Benefit From Online Earning Platforms
Technology has made things a lot easier today. Almost everyone has access to the internet and a smartphone. Several online platforms provide great earning opportunities in the comfort of your home.
You can become a freelancer, or join a credible organization to work for some cause. You can be a content writer, or a web developer, depending on the skill set you have. If you have none, you can easily learn from online courses available for free on the internet.
5. Keep Your Doors Open For Opportunities
Physical disability should not stop you from earning a decent living for yourself and your family. If you can not find a job in the market, you can make an opportunity for yourself. If any opportunity presents itself to you, make sure to give it a chance before you say no.
Trying out new methods of earning while keeping yourself comfortable at home can open many new doors for you and your family.