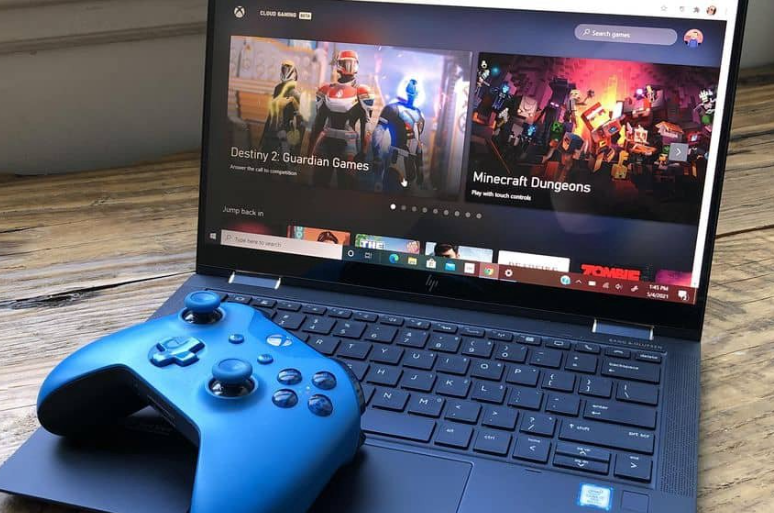 Xbox Cloud gaming is the talk of the town right now. One thing we can tell you for certain is that gaming for Xbox players has gone to a whole new level. If you have an Xbox and you want access to the cloud gaming then you just need two more things; a subscription to Xbox Game Pass Ultimate, and of course a high-speed internet. For the internet get only the best ISPs in the country such as CenturyLink. Subscribe to any of their affordable and high-speed plan by simply contacting CenturyLink customer service.
To know more and ALL about Xbox Cloud gaming, then keep reading to find out.
Xbox Cloud Gaming
You can access Xbox Game Pass titles on a range of devices with Xbox Cloud Gaming. Because the games are streamed from the cloud rather than being downloaded directly, you can pick them up and play them nearly instantly from any place with a strong internet connection. This feature allows you to preserve storage space when playing games. Xbox Cloud gaming is available on Apple and Android phones, and tablets, Xbox Series X/S, Xbox One consoles and PC.
How Does It Work?
While playing on Xbox Cloud Gaming, you are streaming it over the internet, therefore you can play it on any supported device with a solid internet connection. A minimum of 5 GHz Wi-Fi or with data speeds of 20 Mbps or above is the minimum need, (as suggested by Microsoft). However, a wired connection is surely the best option for network connectivity when playing over the Cloud. It's worth mentioning that Xbox Cloud Gaming is only available in certain areas so we do recommend you to once verify that it is accessible at your location.
What Do You Need For Xbox Cloud Gaming?
As we mentioned above, a subscription to Xbox Game Pass Ultimate Tier is mandatory, which is slightly on the expensive side as compared to the basic tier, but it surely is worth it. Moving forward, you would need the following if you wish to play using Xbox Cloud Gaming:
A Xbox Cloud Gaming supported device is required, such as Microsoft's Surface Go, iPad Pro, and iPad. You will also to have the Xbox Game Pass app for smartphones and tablets, which will allow you to access and stream approved games. Smartphones such as the iPhone 13 and Samsung Galaxy S21 can also be used.
Xbox Cloud Gaming can also be accessed via laptops, or PC using either the desktop program or any of your preferred web browsers, such as Firefox, Microsoft Edge, or Google Chrome.
Touch controls are also supported on touch screens, and controllers such as the Xbox Wireless Controller, Sony's Dualshock 4, and Razer Kishi Mobile Game controller can also be used.
Nevertheless, a list of supported devices can be found on Xbox's website, but in general, you should be able to play games via Xbox Cloud Gaming if you have a current laptop, smartphone, or tablet running iOS or Android.
Xbox Cloud Gaming: Games List
With Xbox Cloud Gaming, you get an extensive library of games from the Xbox Game Pass vault. Not all of the games on the service can be streamed, but if you use the app, you'll be able to access a separate 'cloud' area that lists all of the games available through the Xbox Cloud Gaming service. Below are a few of the prominent titles.
| | | |
| --- | --- | --- |
| Forza Horizon 5 | Outer Wilds | Halo Infinite |
| Will of the Wisps | Gears Tactics | Hollow Knight |
You'll also be able to stream some of the top third-party Xbox Series X/S and Xbox One titles, such as Mortal Kombat 11, Mass Effect Legendary Edition, and Dragon Quest 11.
Wrapping Up
There are plenty of reasons why Xbox Cloud Gaming is worth every shot, as it may be a better option than simply downloading games to your console or gaming PC. For one thing, save data is effortlessly transferred between platforms, and you can always continue playing exactly from where you left off. Fun, right?
click here for more articles.